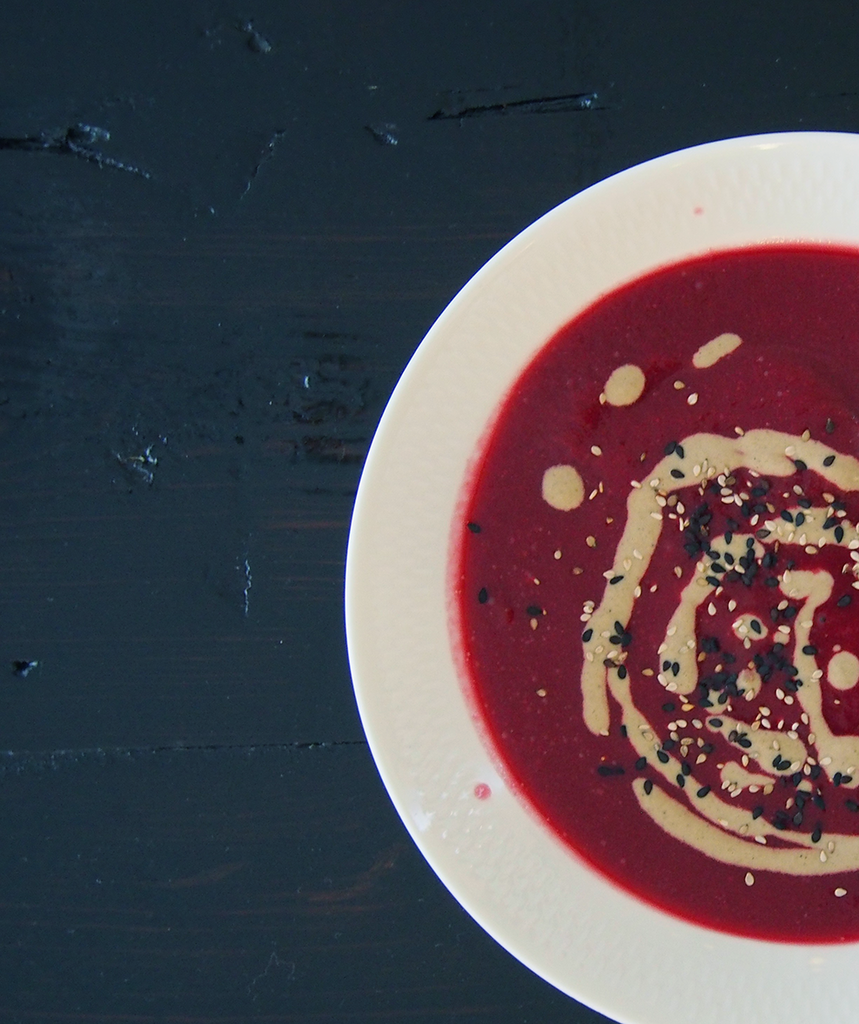 Normally, I don't care for beet soup, but then I had leftover beets and I'm really trying to 1.) save and 2.) not let food to go waste. This turned out really good – I think my aversion towards beet soup is now gone. This beet soup can easily be eaten without the goma dressing, but it just adds a whole other kick to it, and the goma dressing is so so easy to make. Find the recipe here.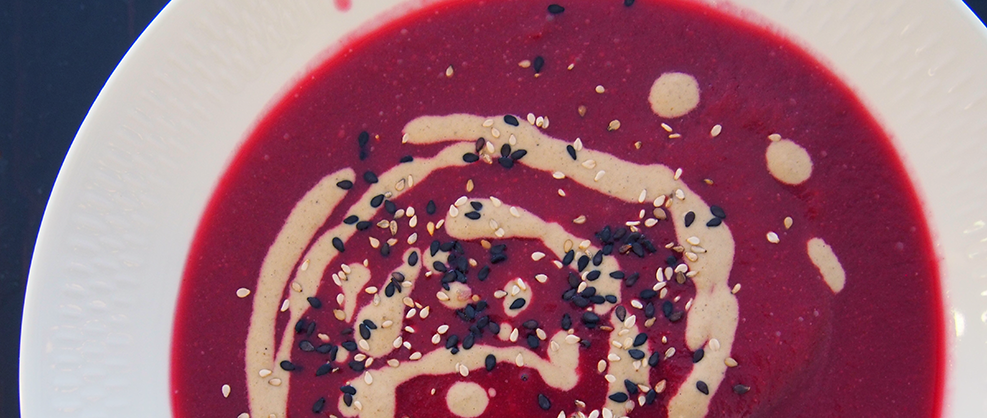 All you need is:
3 medium sized beets
1/2 head of celeriac
1/2 red onion
1/2 cup of cashews
1 cup of water (more if needed to make the cashew cream more liquid)
1 tablespoon of nutritional yeast
2 cm of fresh ginger
1 teaspoon of salt
1 teaspoon of cumin
Remove the skin from the beets and celeriac. Peel the onion. Chop everything into 1 inch cubes. Add to a pot and cover with water – just enough so that everything is covered. Boil the veggies until soft enough to blend. Add more water if necessary to make sure the texture is like a velvet soup. Blend the cashews with the water, yeast, ginger and salt. Add more water if needed to this if it's too much like a paste. It should be creamy. Add the cashew cream into the soup, and stir well. Finally add the cumin, stir and warm the soup – no need to boil. Season with salt and pepper and serve.