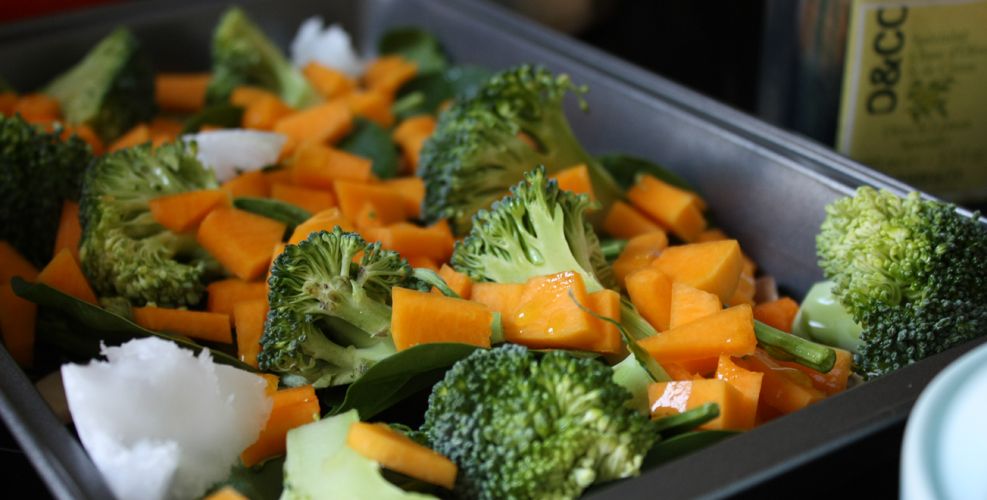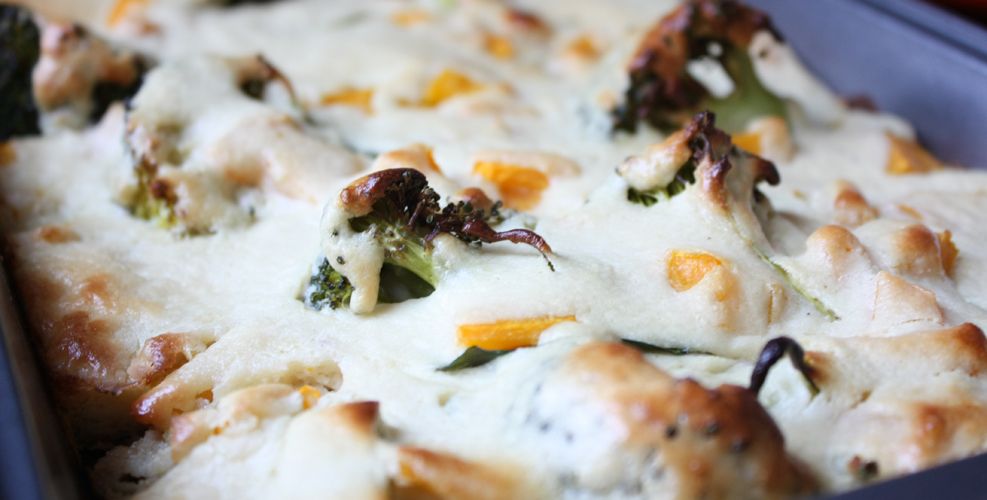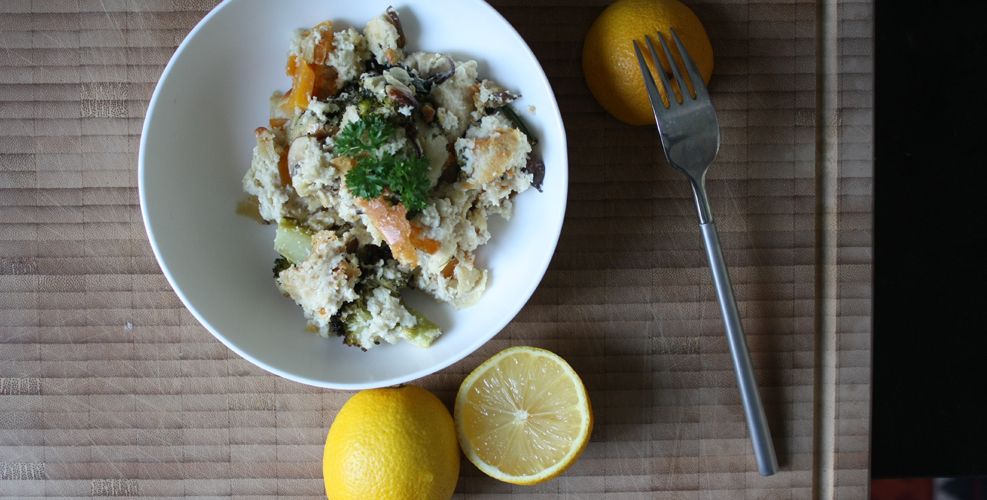 Last year I completed 3 weeks of Dr. Junger's Clean Program (If you haven't done so, I can only recommend that you try it out). After completing the program I discovered the Clean blog. Bookmark it, bookmark it now! It's a fantastic source of healthy clean eating. The Cashew "Cheese" sauce in one of the recipes – The Mushroom Lasagna – is to die for! Also, a slightly amended version of this is the foundation for this recipe and what makes the combination of delicious veggies strike a comforting cord. Who does not like comfort food, show of hands? Nope, didn't think so…
For 2 people as a mains, or 3 people as a side dish – All you need is…
½ of a butternut squash, about 2 cups when it has been cut in small squared pieces
2 dark mushrooms, or mushrooms of your own choice
1 handful of fresh spinach leaves
1 head of broccoli, about 2 cups when the stem is removed and is plucked into sizable bouquets
2 teaspoons of coconut oil
1 tablespoon of olive oil
For the cashew cheese sauce (adapted from the Clean Program's delicious Mushroom Lasagna and an all-time favourite):
Between 1-1 ½ cups of raw cashews
Between 1-1 ½ cups of water
The juice from 1-2 small lemons (how much do you like lemons? A lot? Then definitely 2!)
2 teaspoons of salt
1 glove of garlic
1 heaping tablespoon of nutritional yeast
Feel free to add your favorite fresh herbs in here.
Here's what you do…
Peel off the skin of the squash and scoop out the threads and seeds. Chop the remaining meet in fine little dices. Chop the broccoli in sizable bouquets. Slice the mushrooms in fine slices.
In a medium sized baking dish lay out the mushrooms, then add the spinach leaves. On top of this add the broccoli bouquets, and finally the diced butternut squash. Place the 2 teaspoons of coconut oil on top and drizzle with the olive oil. Put away until you have the cheese sauce ready.
In a blender blend together all the ingredients for the sauce. Take out your baking dish and pour the sauce over the vegetables. Cook for 30 minutes in the oven at 200 degrees Celsius.