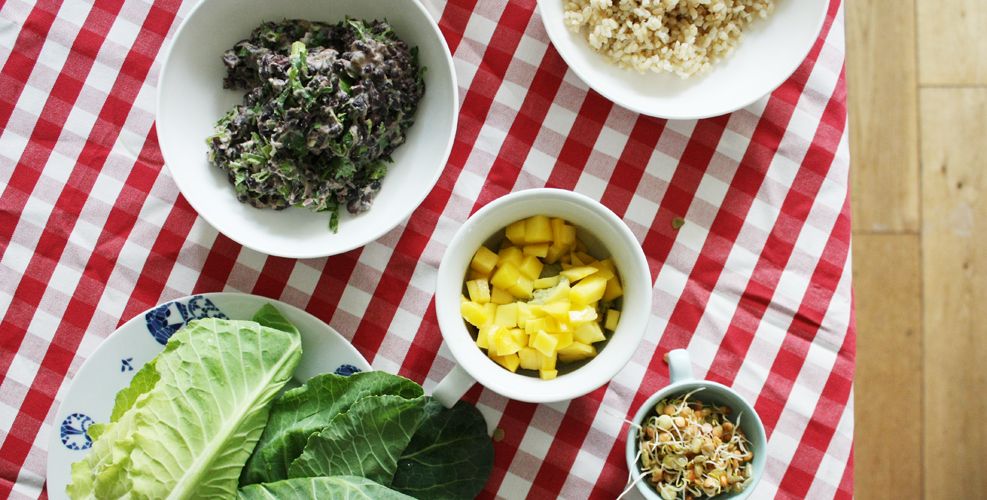 Can you feel the season change? I can definitely, feeling myself getting more exhausted by the minute. Good thing we have a holiday to Florida to look forward to in November. Yes, that is correct, end of november and my hubby-to-be and I will be enjoying some rest in the sunny state. I can't wait! Fresh fruit and produce in November and of the good summer'y kind. Sign me up! Wohoo!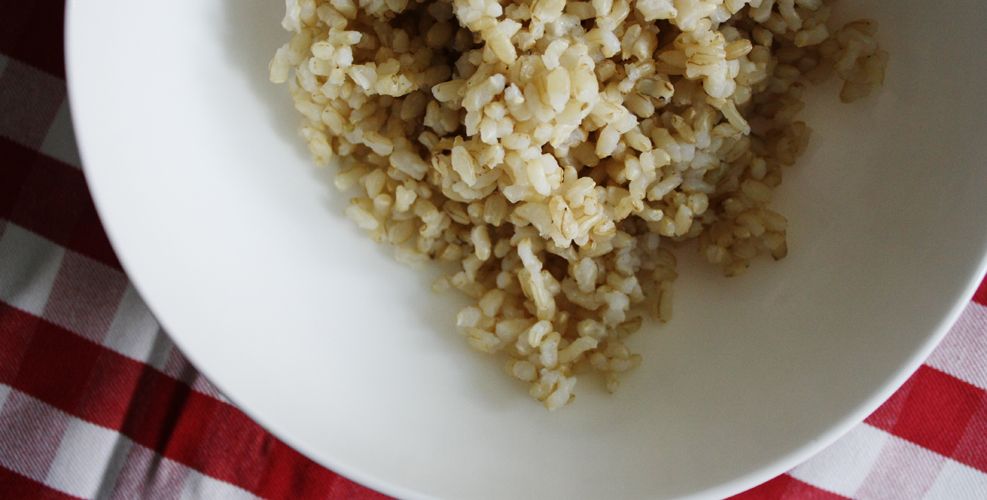 This recipe is quite simple. Basically it's a plant based mexican meal. I have used kale leaves as wraps, and filled it with a mashed avocado and mango compote, plain brown rice, sprouted lentils and a sweet black bean stew with cashew creme. It's my first take on the black beans and it actually ended up sweet and sour tasty at the same time. Very nice indeed.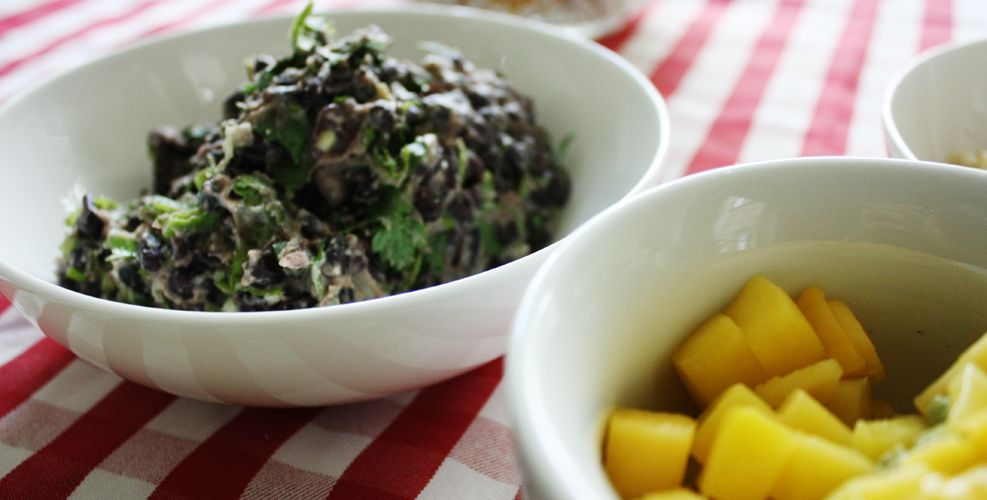 Here's what you need for the black bean stew…
1 teaspoon coconut oil
1 can of organic black beans
Juice from 2 limes
Salt and pepper to taste
Cashew creme from 1/2 cup of water plus 5 tbsp water, 2 heaping tablespoons of nutritional yeast.
Blend all the ingredients together to create a smooth sauce.
1 handful of roughly chopped parsley
Melt the coconut oil in a pan. Take the black beans out of the can and rinse thoroughly. Transfer to the pan and lightly sauté the beans before you add the lime juice. Saute for another couple of minutes. Add the cashew sauce, you might not need all of it, just to make the beans stick together. Lastly add the chopped parsley and stir together. Now your bean stew are ready to be filled in the kale leaves together with mango and avocado mash, lentils and brown rice. You can of course feel free to add whatever you fancy. Maybe more filling options? If you come up with a really tasty fill feel free to leave a link!