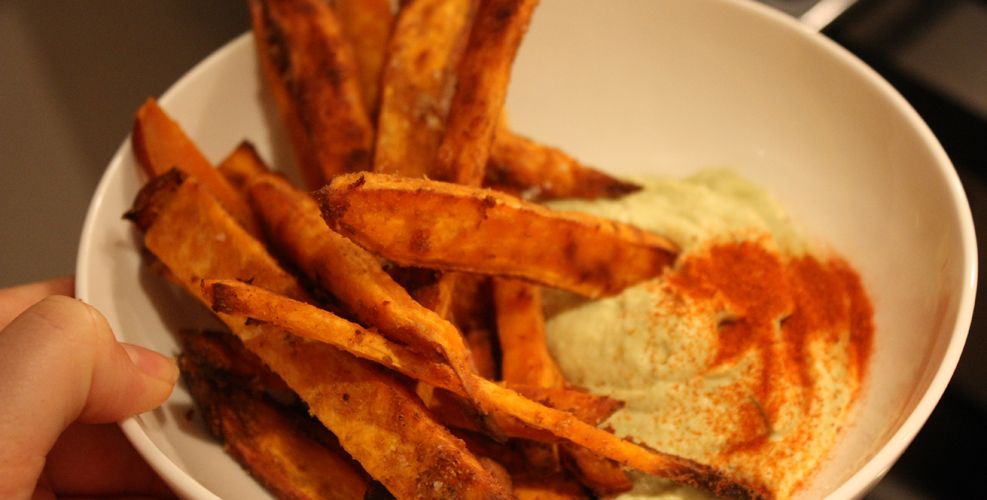 A couple of days ago I sent my fiance this article, with special attention to the ingredients list for the American fries at McDonalds (Scroll down the page). His response was slightly out of tune compared to mine. He returned with a very short email saying "All I get from this is that it's actually not that bad eating fries at McDonalds in the UK…". Before he ended the conversation he followed up with "And now I'm in the mood for fries".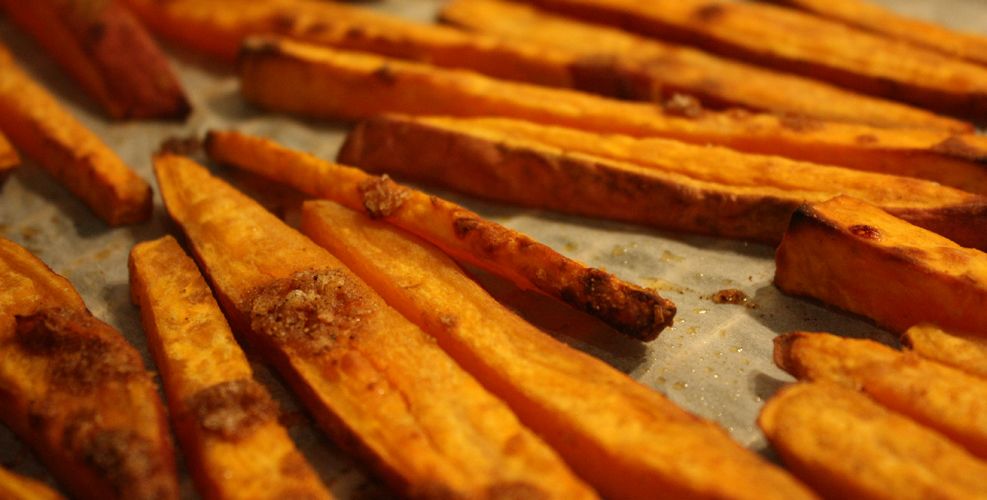 To make sure he didn't pitstop by the golden arch on his way home from work I went to the stores to pick up silly amounts of sweet potatoes. I would make him a load of sweet potato fries so he didn't feel the need to jump in front of the line to get "frie-tisfaction". It took me 15 minutes to prepare and 30 minutes in the oven, while binging over the new season of "Revenge". That was basically it! 2 tablespoons of coconut oil, 1 teaspoon of paprika, 1 teaspoon of cumin, 1 heaping tablespoon of nutritionl yeast (optional), 2 teaspoons of sea salt and a dash of pepper. Melt it all in a pot and pour over the sweet potato wedges. In the owen for 30 minutes, and bang. Enjoy!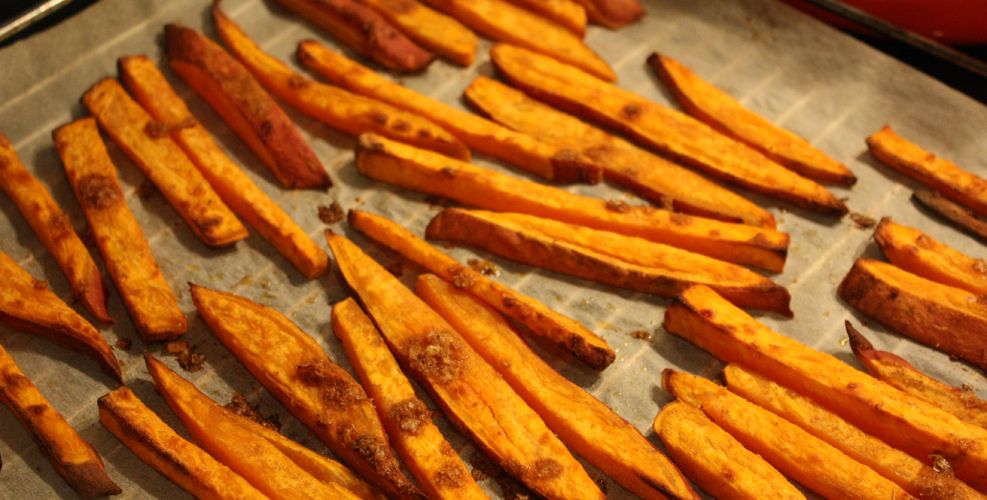 So next time you consider the "easy" way out, think again, and really consider if there's a healthier happier choice, that can be made from scratch in your kitchen, without much hazzle.