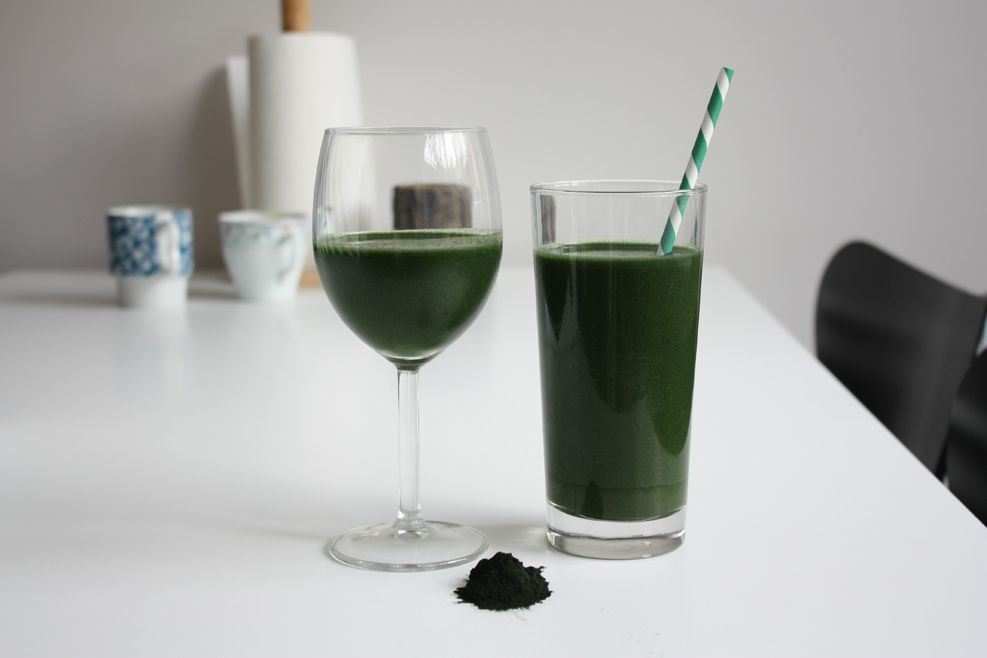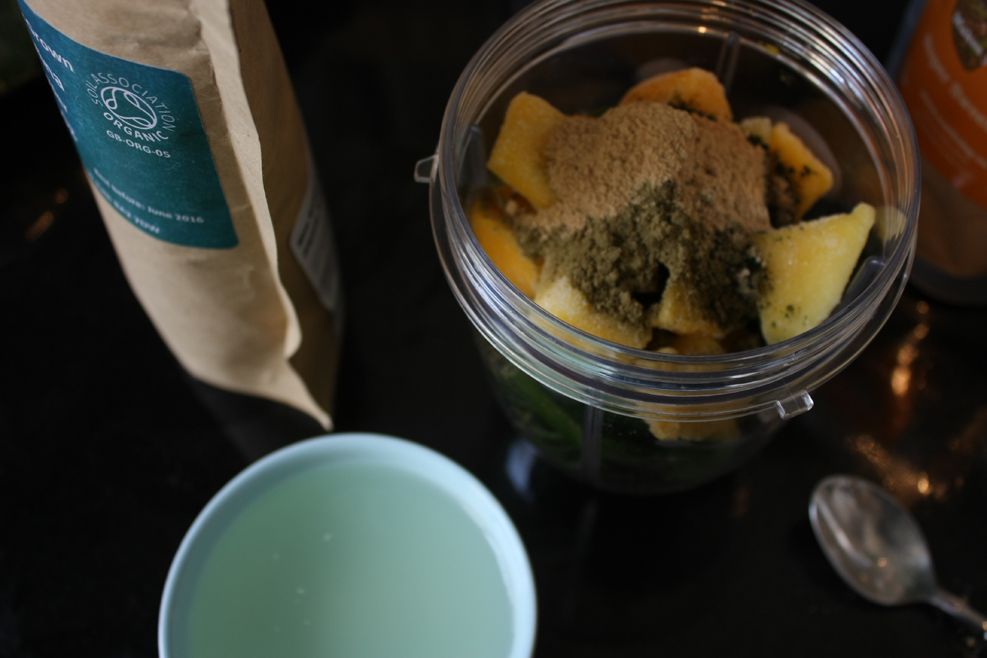 The most of my mornings will start of with a smoothie of some sorts. Lately, this bad boy has been my drug of choice. The one and only. It's definitely one of my favourites. A lot of smoothie-makers chose bananas or avocados to create that smooth sensation to smoothies, making the drink a smooth ride down, but frozen mangos will do the same trick I've experienced.
The recipe is for one person only, so feel free to scale up as you see fit. The smoothie also works perfectly without the likes of spirulina, hemp protein powder and carob, however adding these ingredients sure makes for a healthier tasting drink. So… If you are new to these super foods, I recommend you start making this smoothie without them.
I think this smoothie is one of the best ways to get your greens – and a lot of them. Fresh spinach is almost tasteless, but still adds a certain "fresh- and fullness" without taking over the smoothie. This season I've bought spinach seeds, and I'm looking forward to try growing this favorite veggie.
For 1 person – all you need is…
1 cup/handful of fresh spinach leaves
1/2 cup frozen mango (fresh will do as well)
1 inch of fresh ginger, or more if you prefer. I don't think one can get enough ginger, actually.
1 cup of coconut water
1/2 of water, depending on how thick/thin you would like your smoothie
This is optional, but might just do the trick for you…
1 teaspoon of spirulina, hemp protein powder and carob powder.
Blend all ingredients into a lovely smoothie and serve in your favorite glass with a festive straw.