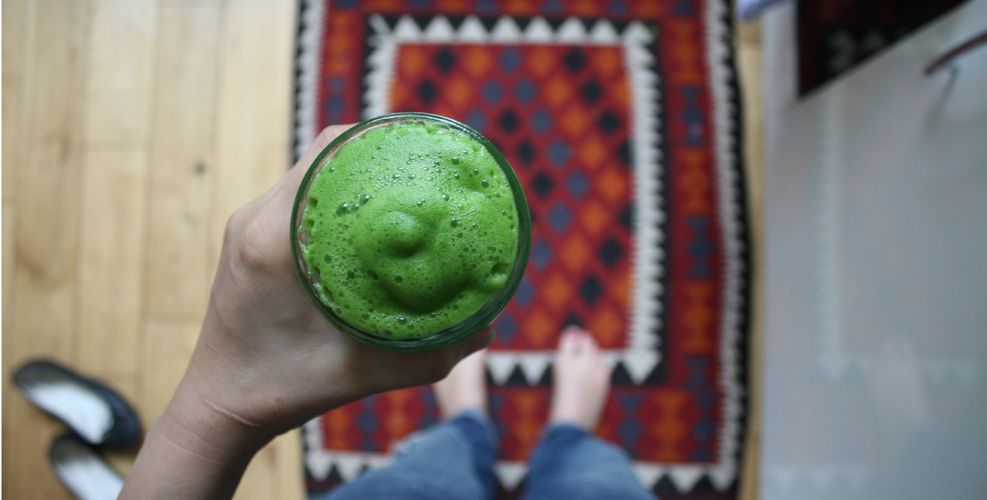 I went out yesterday and maybe had a gin and tonic too many. I don't drink a lot. My boyfriend and I do not occasionally open up a bottle of wine in the weekend or over a nice meal. It's not that we don't like it. A cold bottle of Chablis, Riesling or chilled champagne is right down our alley, we just don't do it very much. Our massive indulgence is pick 'n mix. And a lot of it.
I've actually been considering giving up on alcohol all together (this morning a bit more than ever), but find it so hard as it's really tied to social occasions. What is more frustrating is the lack of understanding and acceptance from the people around you, should you want to go down that route. But back to yesterday.. Or this morning actually. So now that you have had the gin and tonic and might feel a bit under the weather the day after, try this green detox juice. It's amazing! It has cucumber for cleansing the intestines, and help the body stay hydrated, kale for reducing inflammation, and detoxifying parsley and lemon. And you don't need a juicer to make it! A good thing to note is, if you're not overly keen about parsley, reduce the amount below to half the size.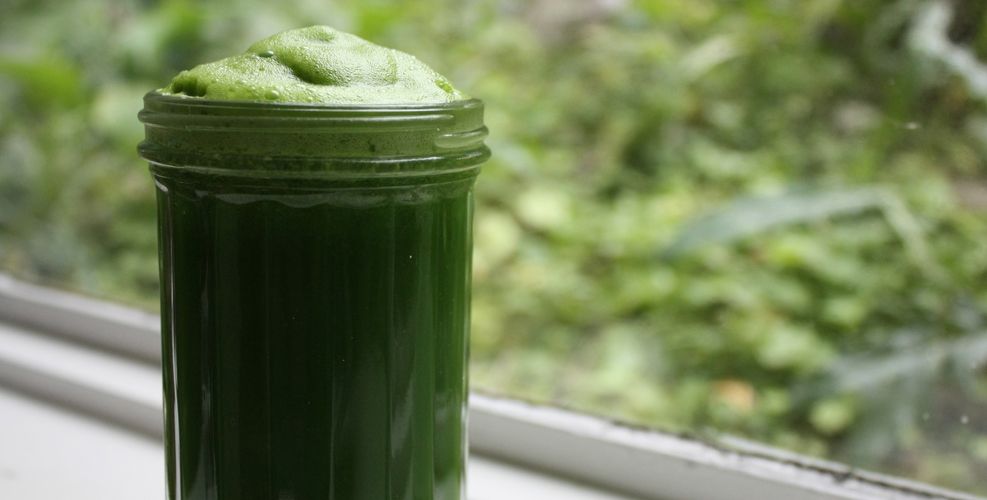 What you need for 1 serving…
4 cm peeled cucumber
1 handful of parsley
1 handful of curly kale
Juice of 1/2 a lemon
1 cup of fresh apple juice
1/2 cup of coconut juice (or another 1/2 cup of the apple juice)
This is how you make this delicious detoxifying juice…
Blend all ingredients together and run though a strainer. You should have minimum pulp left overs, but you still need this step for it to be a juice as the blender might have difficulties breaking down the kale and parsley completely.