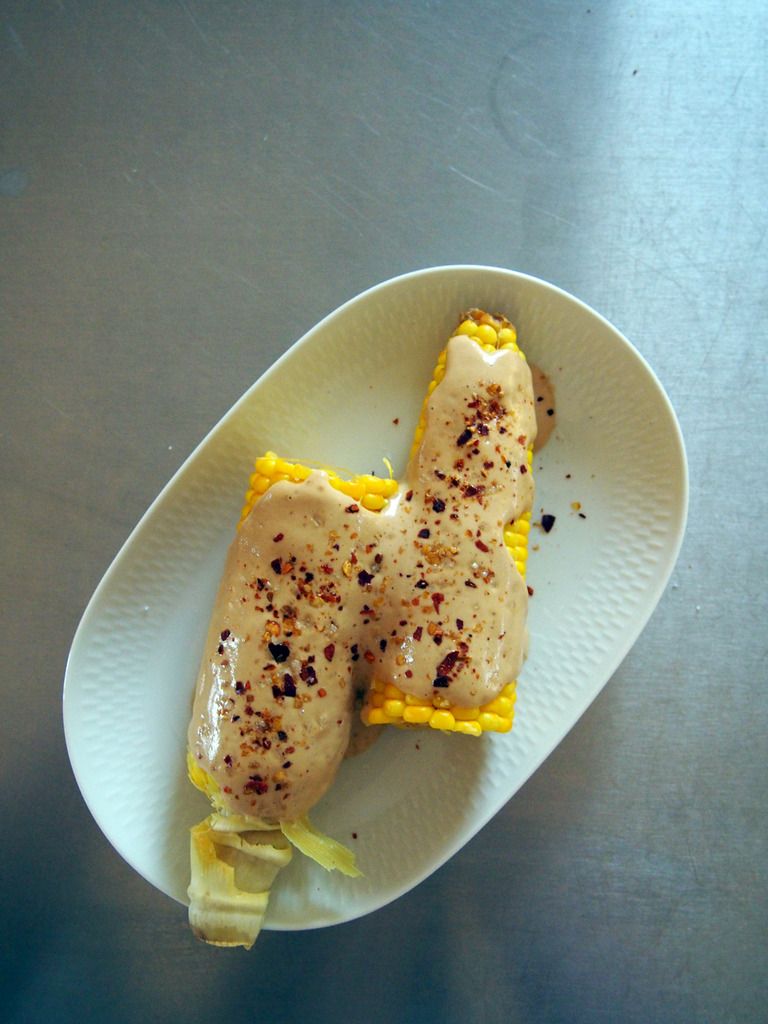 OMG, OMG, OMG, OMG… I don't have much to say to this Miso Cashew Mayo recipe, other than oh.my.god. Try this and don't stop with just pouring it over the hot steamed corn. Try steamed and griddled broccoli, asparagus, courgettes, and so forth. Make this and then go dipping!
All you need to dress 4 large corn on the cob is:
4 large corn on the cobs
3/4 cup of cashews
1/2 cup of cashews, soaked in water overnight
Juice of 1 lemon
3 teaspoon miso paste (I'm using Brown Rice Miso Paste, but all flavors can be used, with slightly different outcomes in flavor)
1/2 teaspoon of coconut nectar syrup, or other syrups of your choosing
1 heaping tablespoon nutritional yeast
Chili flakes and sea salt for seasoning
Blend all ingredients together to form a liquid dressing. Boil corn on the cobs in plenty of salted water for 7 minutes or until they have a golden yellow tone. Transfer to a plate and dress the cobs with plenty of of the mayo. Finalise the dish by pouring plenty of chili flakes and salt over and serve immediately.