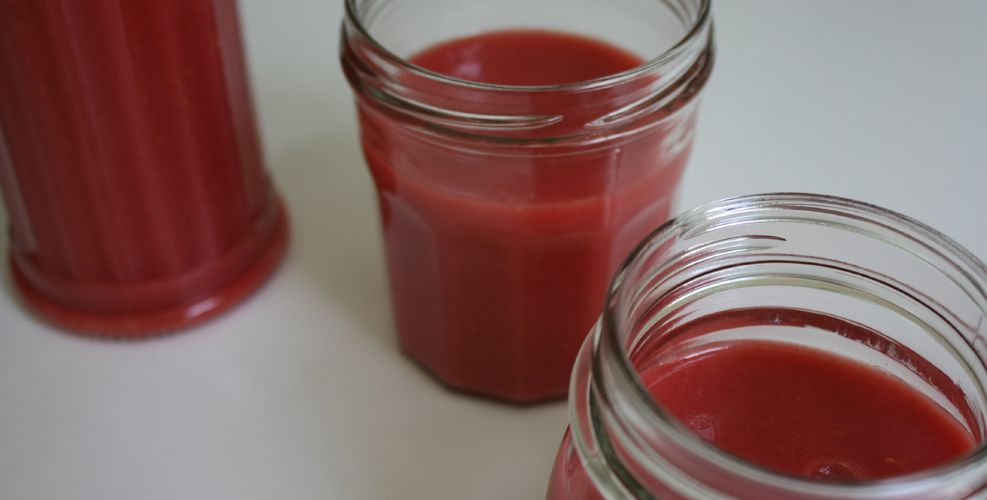 This is really easy and it taste like pure summer! You only need three ingredients and it's so easy to make. And the color is just amazing!
All you need for 2 glasses of pure summer feeling…
1 cup of frozen rasberries
1/4 of a watermelon
Juice of 1 lemon
Here's how it's done…
Blend all ingredients together and serve immediately while it's still chilled.