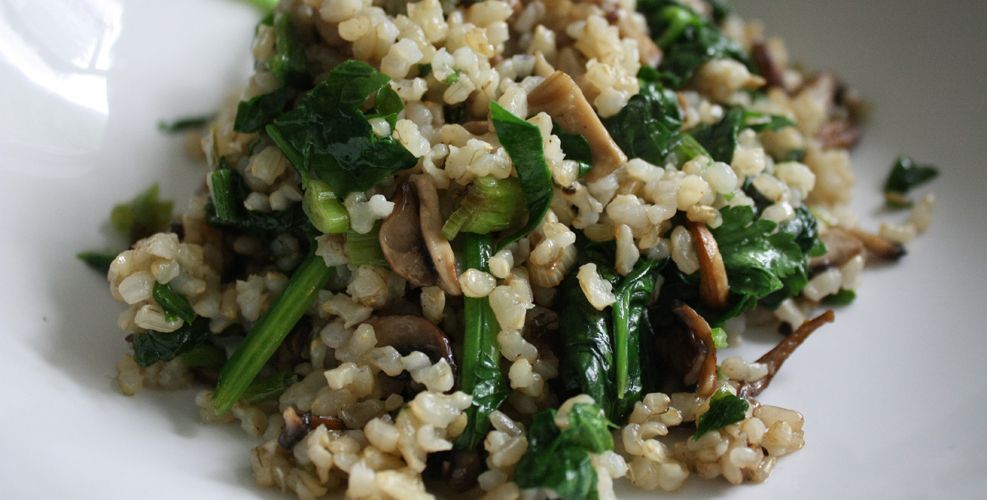 This is hardly a recipe, but sometimes all you need is a direction. Also, As I have promised about this blog, the recipes are SIMPLE! And for some of the recipes, it will only take you 10 minutes do to, because of this simplicity.
This recipe for Healthy Fast Food Fried Rice is so so easy and a solid go to, if you need it to be fast and healthy (Who does not want to be fast and healthy? Raise of hands. No didn't think so!). You can even cook the brown rice beforehand and then use the leftovers for this dish. And before you think it's going to be super blend, remember that brown rice (the healthy rice) has a great taste and will always taste of more (and bette!) than your ordinary white rice. You can use this recipe as a side dish, to both fish and chicken or roasted veggies, if you dont eat meat. You can of course also eat it self standing, like I do (with a big chunk of cashew tomato cheese on it!).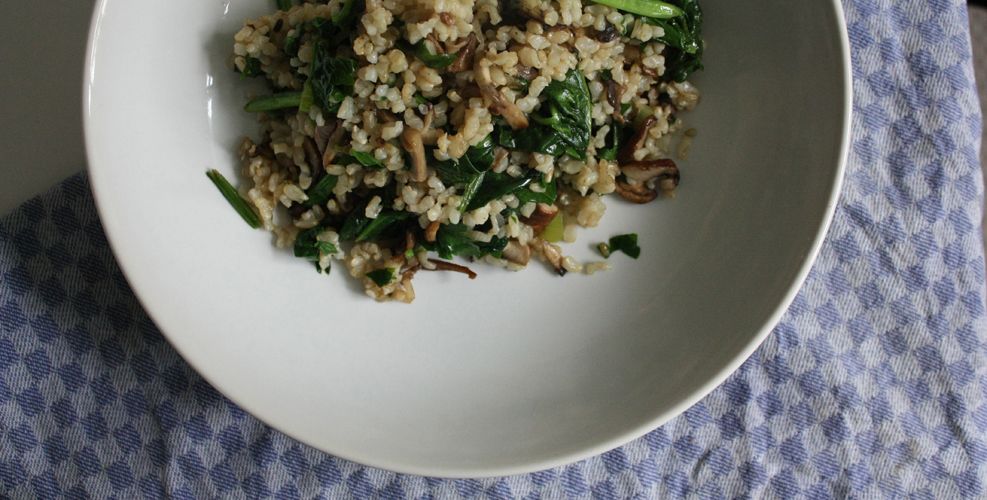 For one big portion to one very hungry person, all you need is…
2 cups of brown rice
2 cups of chopped mushrooms of your own choice
3 stalks of spring onions with the green as well
2 big handfuls of spinach
2 heaping tablespoons of coconut oil for the pan
Salt and peber to taste
Start by sauteing the chopped mushrooms and onions in the coconut oil. When it's good and juice and soggy add the spinach. Cook until the spinach is soggy as well, then add the rice and stir thoroughly while still cooking. It's really good if you can hear the rice being fried. Cook for another 5 minutes, then remove from heat and transfer to plates and enjoy.