This is the perfect comfort food breakfast. The portion is for many servings so keep it in a container in the fridge and you can even make this for breakfast if you are in a hurry.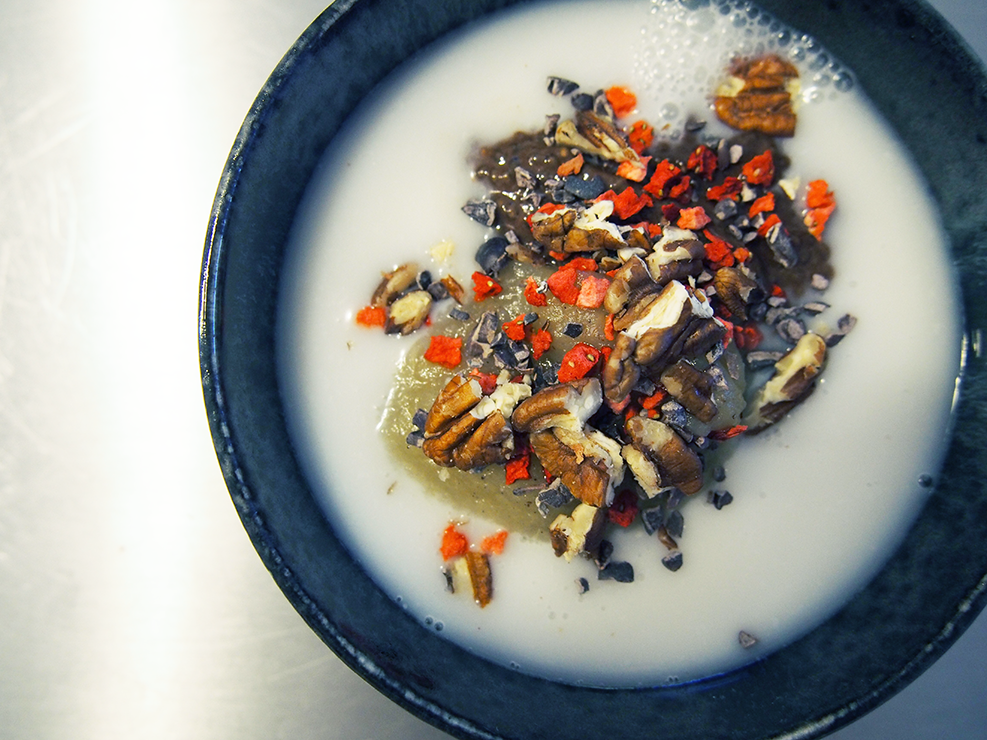 1 tablespoon raw cocoa powder
1/4 avocado
2 tablespoons maple syrup
5 tablespoon chia seeds
2 cups rice milk, or other diary free milk of choice (keep in mind that the rice milk is a bit sweeter than other diary-free milk alternatives
In a blender combine all ingredients apart from the chia seeds. Once combined stir the chia seeds into the liquid, pour into a container and chill in the fridge overnight. If you feel like it you can serve this with coconut milk (not the canned version, though!) poured over and with your favorite toppings.
In the picture I used homemade apple sauce, dried raspberries, pecan nuts and cocoa nips.