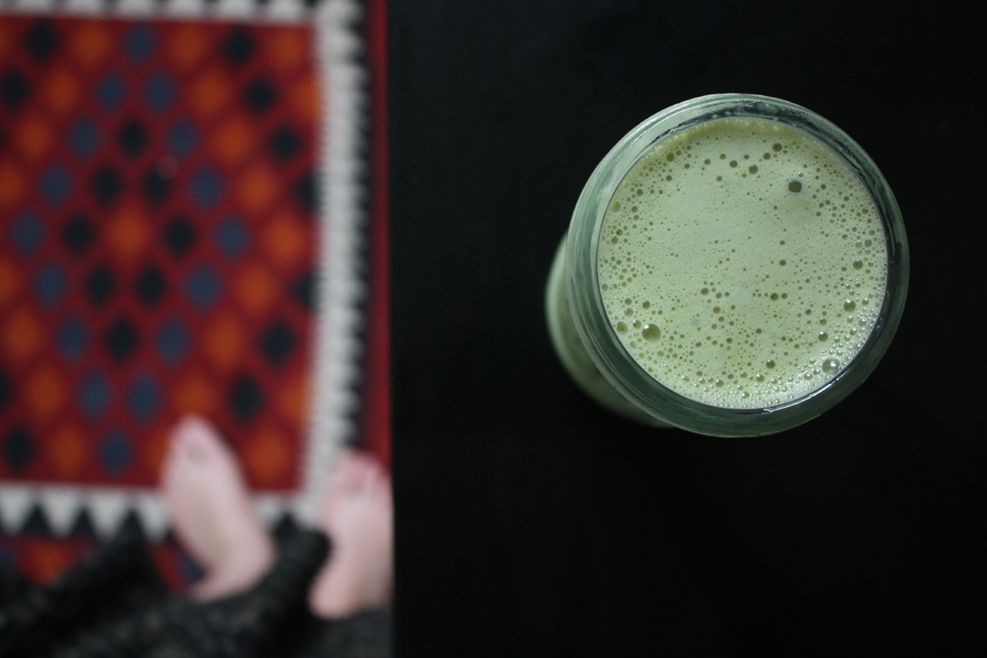 Tired of iced coffee? No, I know. You can never be tired of ice coffee – never! But, sometimes, your body needs a break from the coffee and especially the added whole milk and tons of sugar that goes with it. I'm the person that will stand in line on Starbucks and have them spell out for me what is in their iced lattes. No sirup, no whipped cream (it's not a dessert, it's a drink!), I'm just after plain milky coffee, strained over ice cubes. Yes, that is right, no crushed ice, only cubes. High maintenance much, Rikke?
Anyways, after turning away from dairy I have come to learn the negative effect it has on my skin. I get pimples and rash (in the face of course) so I'm very keen on any substitutes. That is why I decided to try to make my own almond milk this weekend, and it turned out perfectly! Suddenly, I came to think. If I can't have dairy and can't have coffee, how can I make a drink that substitutes the iced latte I always dream about when the sun is shining? Introducing the Green Vegan Matcha Latte. And before you try it, you need to know. This will taste of green tea, but it will be good. This is not a triple iced mocha, whole fat, half coffee, full monty whipped cream and ditto caramel sauce. This is just a plain green tea iced latte, strained over ice cubes. And I really really hope that you will enjoy it!
For one person, you will need…
1 cup of homemade almond milk
1 tea spoon of green matcha powder
2 teaspoons of liquid coconut nectar
2 teaspoons of vanilla extract
This is how it's done…
In a blender blitz all ingredients with one ice cube until all is mixed and no ice is is left. Serve immediately and pour over several ice cubes. Serve with a fancy straw that makes you happy.