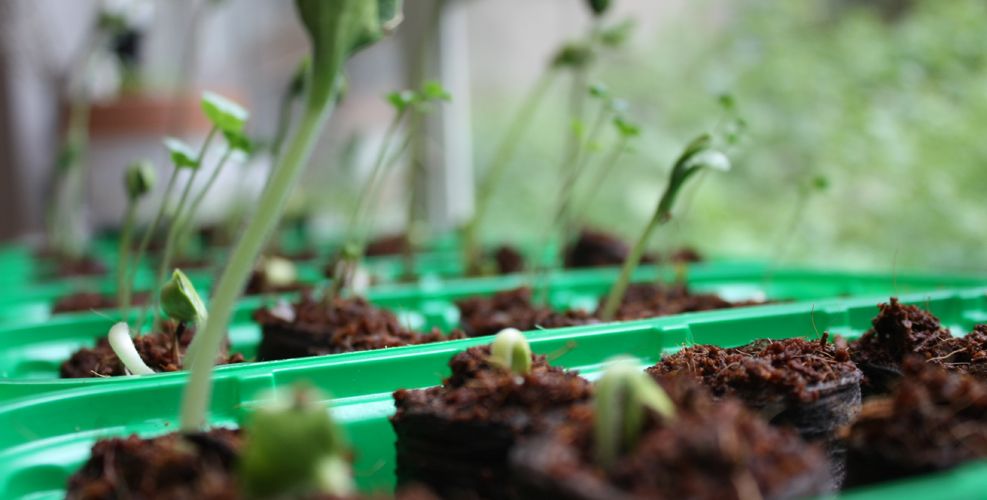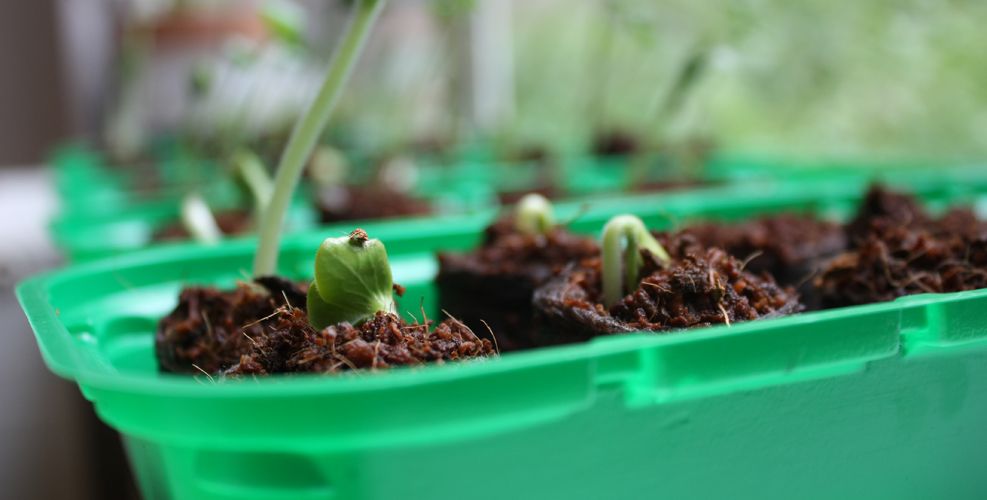 Last weekend I checked off many things on my to-do list. Nearly finalising the dress I'm taking with me to celebrate my 30th birthday in Nice and a new "dressing gown" jacket; perfect for chilly summer evenings. But also, initiating the germination of several seeds for this seasons plot.
A range of favorites was sowed, plus a few new comers like edamame beans, a 2nd generation crop from my parents garden, alongside purple peas from that same garden. Three kinds of pumpkin, imported from La La Land last october, was sowed as well.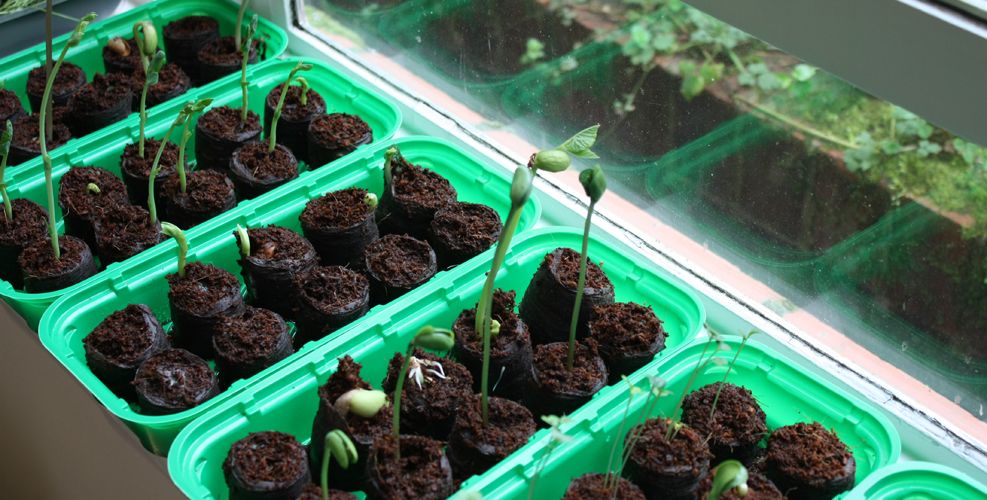 I will not take you through all I'm hoping to grow this year, in just one blogpost. That would be way to long a story, so let's explore the pod veggies and the squashes first. This year the Plot will be growing the following:
Beans: And a tonne of them. Beans will always be a regular in my plot. This year's bean will be purple´podded french beans, dwarf bean tendergreen, italian borlotti beans and the broad bean.
Benefits: Beans are a very good protein source and also rich in vitamin C, calcium and iron. Beans actually have twice the amount of iron found in spinach. They are anti-inflammatory and help the body eliminate toxins, through its diuretic properties.
Peas: This is an amazing veggie. I's particularly fond of it's snacking capabilities and it's ability to be a delicious ingredient in both hot and cold dishes. The last couple of years, my peas haven't really given anything, I haven't been able to water it so regularly, but this time I really hope that I've learnt from my mistakes.
Benefits: The pea is very good for the gut (and we like that!) given it's insoluble fibers. They are also a good source of vitamin K and C.
Squash & Pumpkin: My taste for the pumpkin and the kale family started several years ago, and is only growing stronger for each season. This season I'm trying out the regular pumpkin we all know from Halloween, but also a winter squash and a summer squash. The winter squash is supposedly more dense than a summer squash, which is more watery like a courgette. My winter squash is called a Delicata Honey boat and the summer variant Early Prolific Straightneck. Even though it's not recommended to sow these indoors, it is advised to do if the warm seasons are shorter, and comparing Britain with California, I would say that our warm season is definitely shorter than in lovely California.
Benefits: Winter squash is anti-inflammatory and filled with antioxidants. It's also rich in magnesium and helps the digestion. One of the greatest benefits, I would say, is the fact that you can (almost) eat the entire thing!
All my squash seeds are from Botanical Interest and my bean seeds from Beautiful Garden and Labour & Wait.
Let's get growing, shall we…?