As promised yesterday, here's a recipe for a hearty salad with seasonal produce. It's filled with a range of good seasonal vegetables and solid protein sources from the chickpeas. Combined with crunchy corn from the cob, tiny tasty carrots, sweet yellow Chioggia beets and yellow cauliflower this makes for a pretty awesome dish.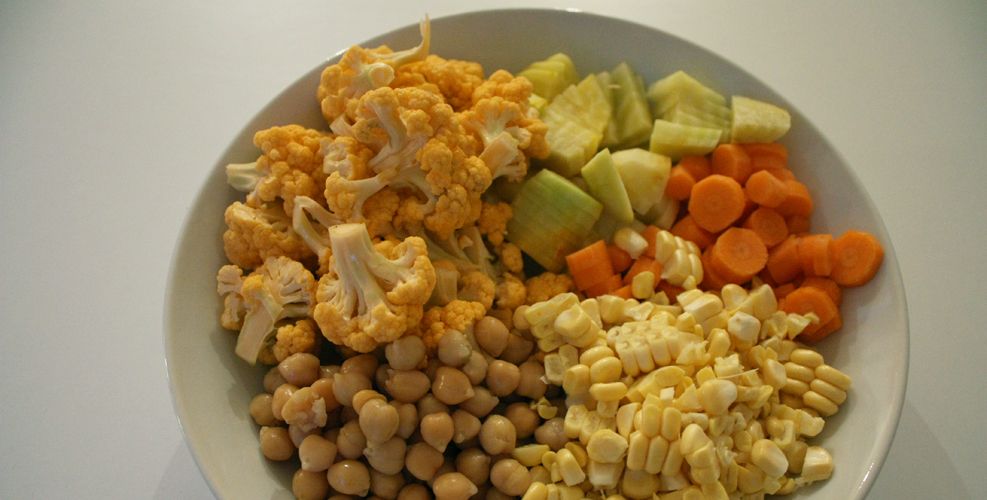 All you need for 2 servings…
1 can or organic chickpeas
1 small or medium head of yellow cauliflower
The corns from one big corn cob
4 small carrots
2 yellow Chioggia beets
2 tablespoons of coconut oil
1 heaping teaspoon of cumin
Salt and pepper to taste
2 tablespoons of a really good olive oil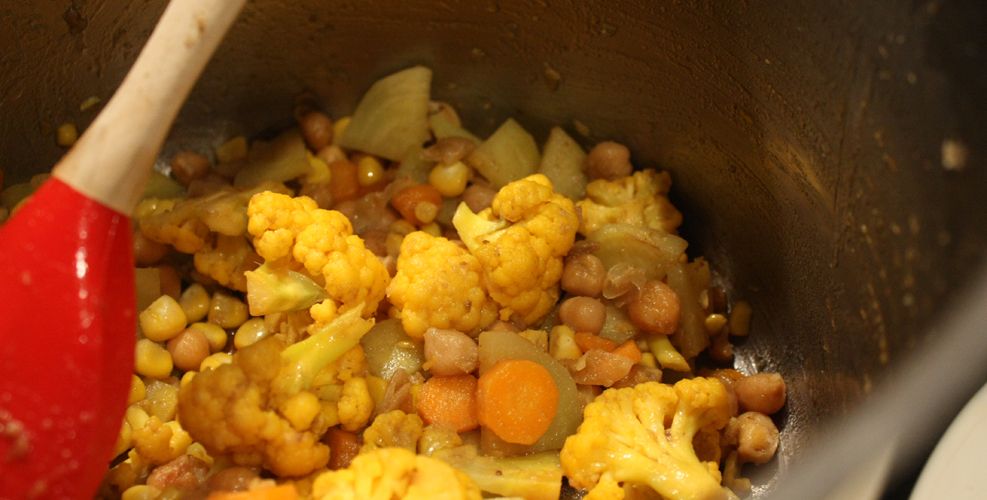 This is how you make Indian Summer Veggie Pot
Start by dicing all the vegetables – corn aside – in small tasteful pieces. Carefully use a sharp knife to release the corn from the cob. You don't need to cook the cob first as you will do this together with all the other ingredients. In a big pan or pot melt the coconut oil and stir in the beets, carrots and chickpeas and cook for 3 minutes. Then pour in the cauliflower and cook for another 3-5 minutes. Then add the corn to the pot and cook for another 3 minutes. Add the cumin, and salt and pepper to taste. Try tasting the dish – it should be cooked but still have crunchiness from most of the veggies. If this is the case, then remove the pot from the heat and drizzle in the olive oil and stir. And voila, you have a hearty veggie dish that goes amazing just by itself but also with fish (and especially salmon).