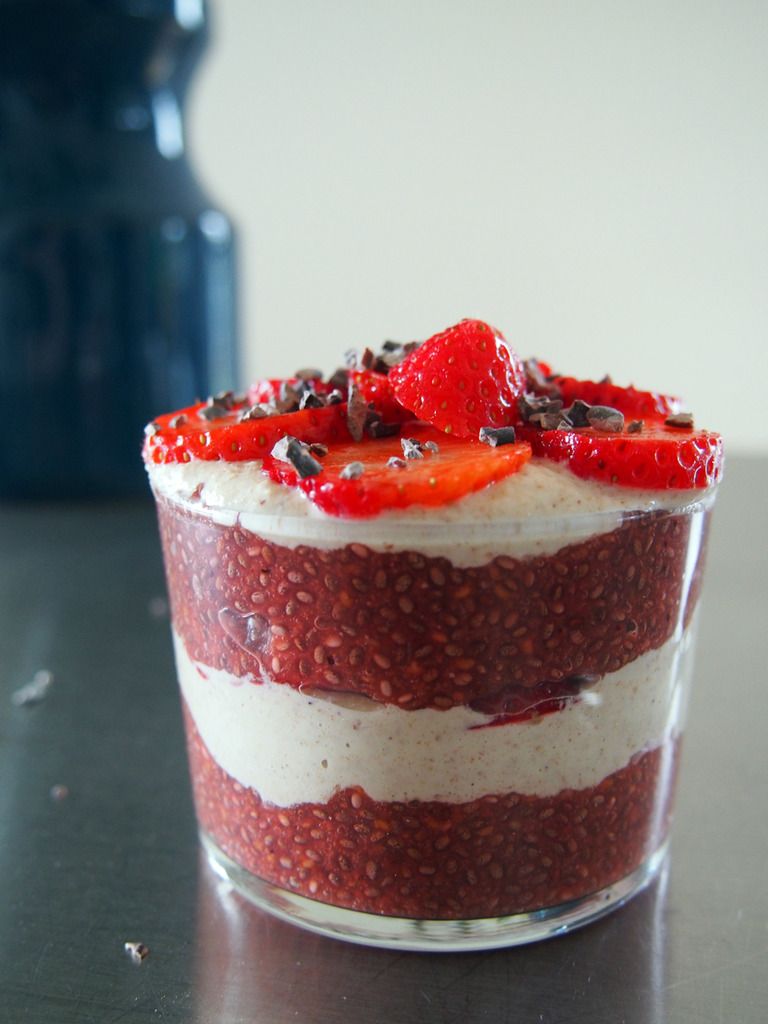 I've had a bumpy ride with chia. When it first came out and all the hype went into the stratosphere I had a couple of pre-made chia puddings trials. To be completely honest, the texture put me off immediately, due to it's rather similar resemblance too… Yes, you guessed correctly! Anyways, just like I did with vine, coffee and beer, I kept on consuming this weird substance, and finally it kinda stuck, without a gross association. Now being summer, I though I'd experiment with some of the summer fruit favorites: raspberries and watermelon, because this combo is just amazing!
So, a week ago I made this chia pudding out of my all-time favorite raspberry smoothie recipe. You can find the smoothie recipe here, or keep reading to get the chia recipe below. Once I made this chia pudding I kept it in a tight mason jar in the fridge and used it for breakfast with soy yoghurt, fresh fruit and so many more breakfast combinations. It was only until yesterday I used it all up after a cold dip in the sea.
No, you don't have to go swim in the nearest lake or by the nearest sea to enjoy this afterwards, but it's totally advisable!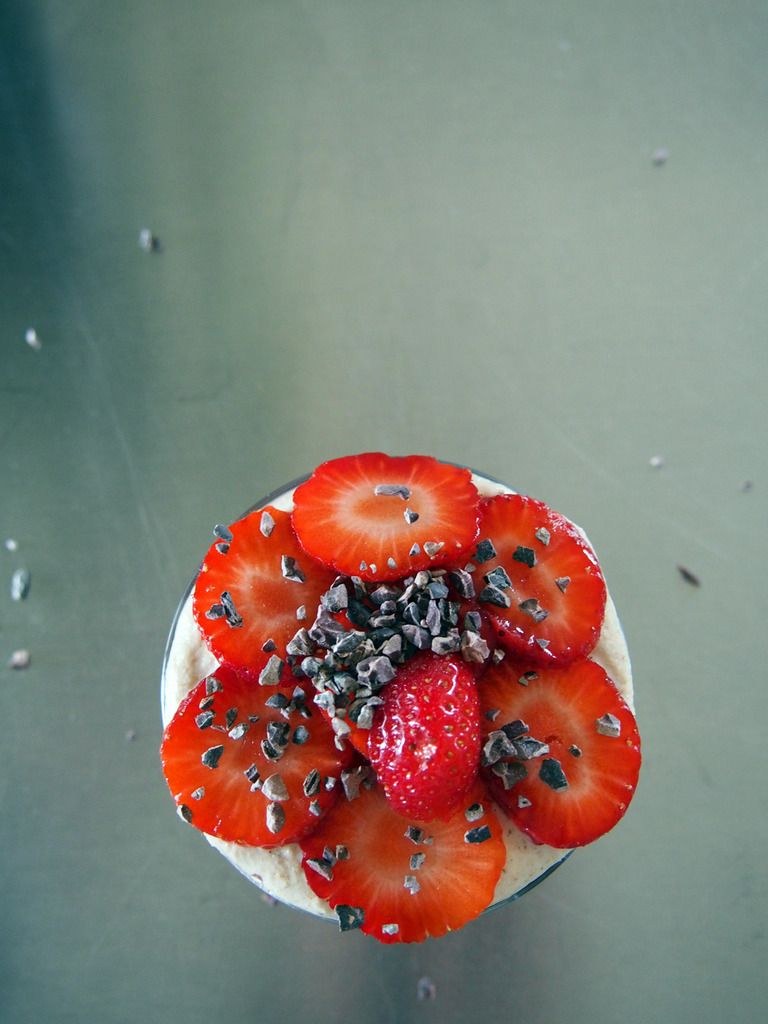 You can make this pudding the night before, as both the chia seeds will need overnight softening as well as the nuts for the yoghurt. All you need for a big batch that would last you 4 big servings is:
For the chia pudding:
1/2 cup of frozen raspberries
1/4 of a small watermelon, diced
The juice of 1 lemon
6 tablespoons chia seeds
For the yoghurt layers:
1/2 almonds, soaked overnight
1/2 cashews, soaked overnight
8 big dates, pitted
2 teaspoons cinnamon
1 1/2 cup of water
1 tablespoon coconut nectar syrup, or other syrup of your choosing
The night before, leave the nuts to soften in cold water and put the bowl in the fridge.
Blend the raspberries with the lemon and watermelon. Pour the chia seeds into the liquid and stir well. Leave it to soften overnight in a tight container.
The morning after, start by blending all the ingredients for the yoghurt layers. Drain the overnight nuts and wash them in cold water before blending them with the remaining ingredients. Add more water if the mixture gets too dry. Your blender should be able to make sure the mixture allows to become a thick creamy texture, with all bits properly blended together.
Layer the chia seed pudding from the fridge with the yoghurt, top with fresh fruit and cocoa nibs and serve!