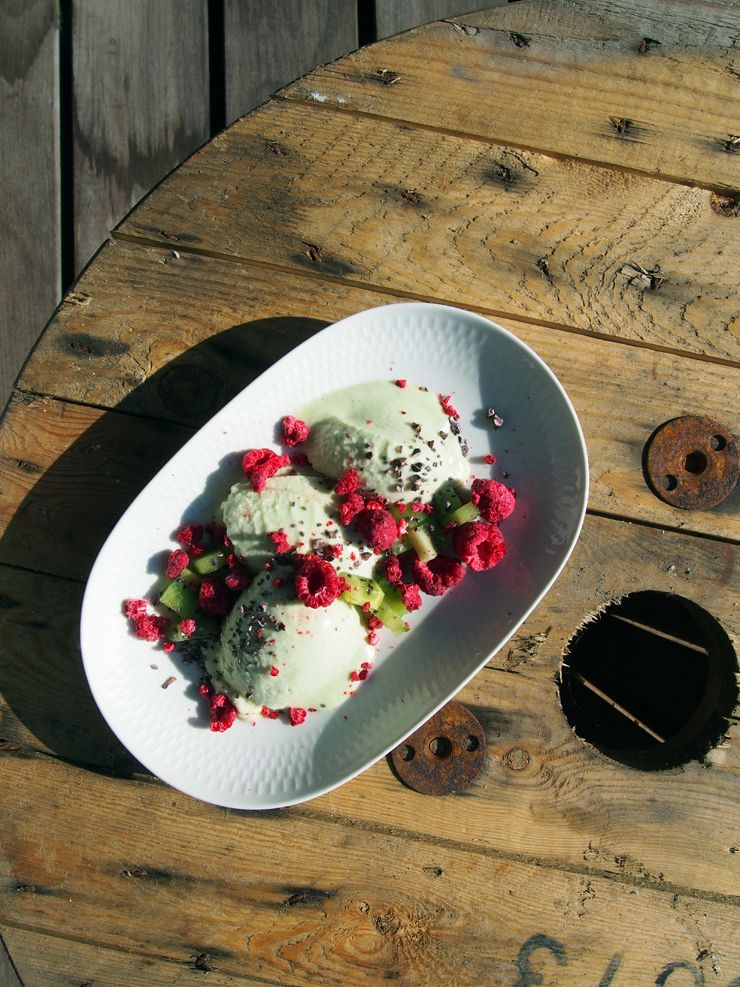 So… 3 weeks and a couple of days to go. We had our first birth preparation class, and it totally build on the information I have gathered so far, but for the daddy-to-be I think it was a revelation and he now also feels like we would be able to manage a birth should it happen tonight (It won't though!).
The more heavy, big and bloated I get the more important it is to keep those healthy habits, but I can now say I honestly have more bad days than good. Fuck it. I can't be bothered. It so so hot outside, I feel like sitting in our freezer. So obviously, ice cream is my go to remedy. Before getting too much of a fatso by allowing myself to eat ice cream everyday, I thought I would try to make a clean friendly ice cream. It's vegan and raw, and without refined sugar. Gluten free as well. Only five ingredients, which means it's quick easy to make.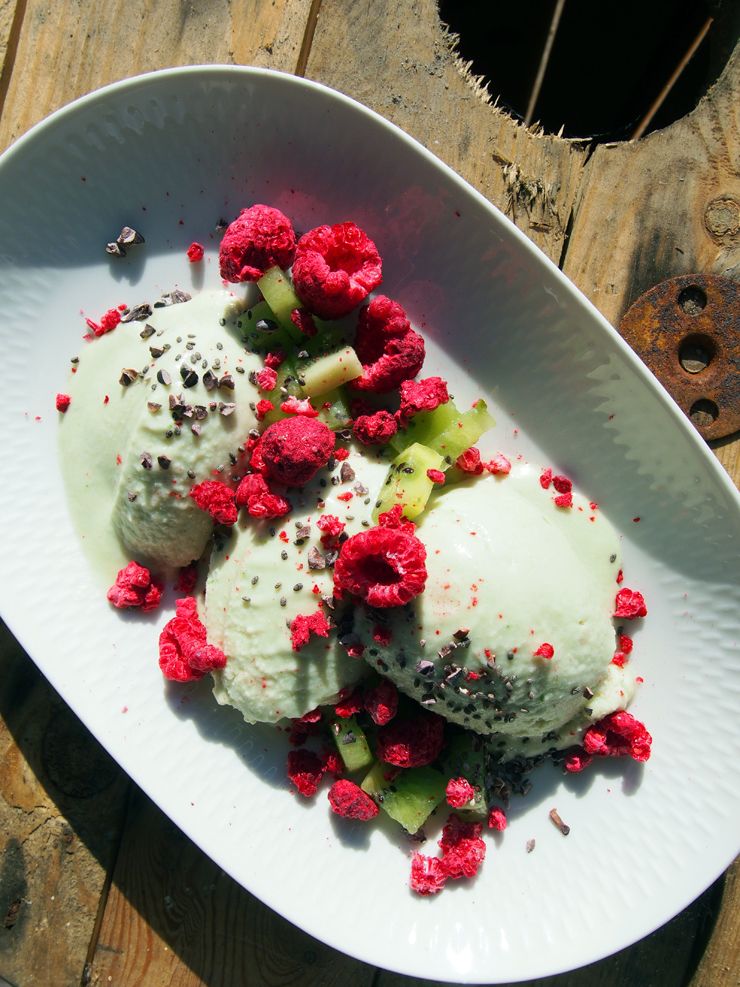 This ice cream do taste of avocado, but it's accompanied with the zingy lime juice and zest, and very sweet with the agave syrup. So there you have it, fresh, sweet and full. Kinda like how I feel nowadays. Very very full… Not so fresh!
Just be aware that if you don't have an ice cream machine, you need to account for the ice cream to freeze over 8 hours in the freezer. Maybe more, depending on your freezer.
All you need is:
1 cup of raw cashew nuts
1 can of coconut milk – not from carton, you need the creamy stuff from the can
1 medium avocado
1 cup of agave syrup
The juice from 4 large limes, plus grating from 1 lime, the green lime zest
Start by blending the cashews, avocado and coconut milk in a powerful blender. All the nuts needs to be completely incorporated into the mixture, no bits and bobs left. Transfer to a bowl and add the agave syrup. Whisk well to incorporate all the syrup in the mixture. Then add the lime juice and zest and again whisk to blend the mixture well.
Transfer into either a ice cream machine, or into a freezer friendly container. If you are using the container and freezer solely, remember to take out the ice cream every hour during freezing time, and stir thoroughly to minimise the manifestation of ice crystals.