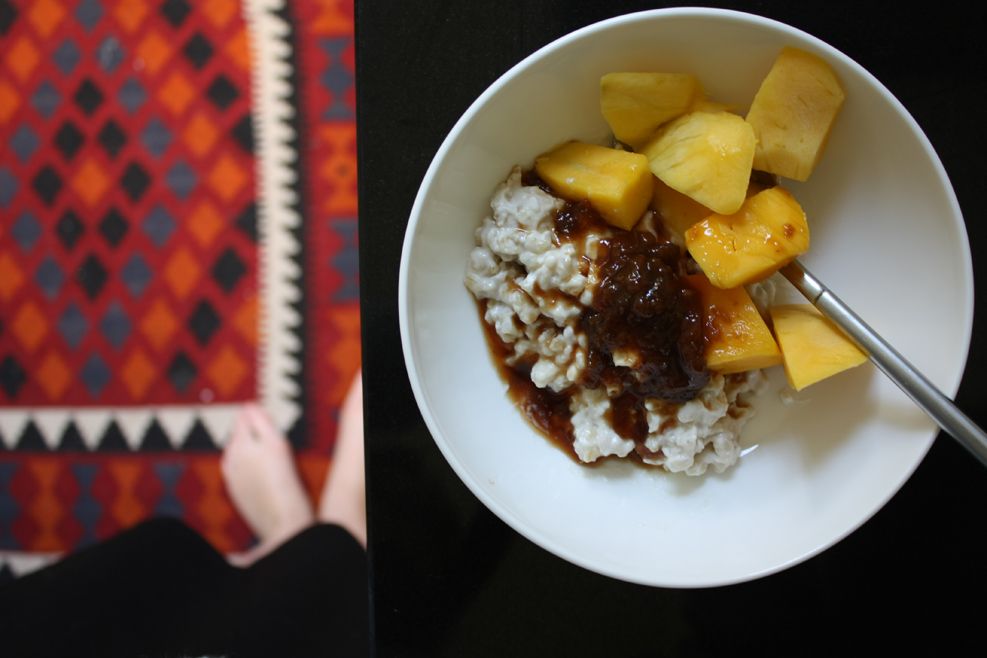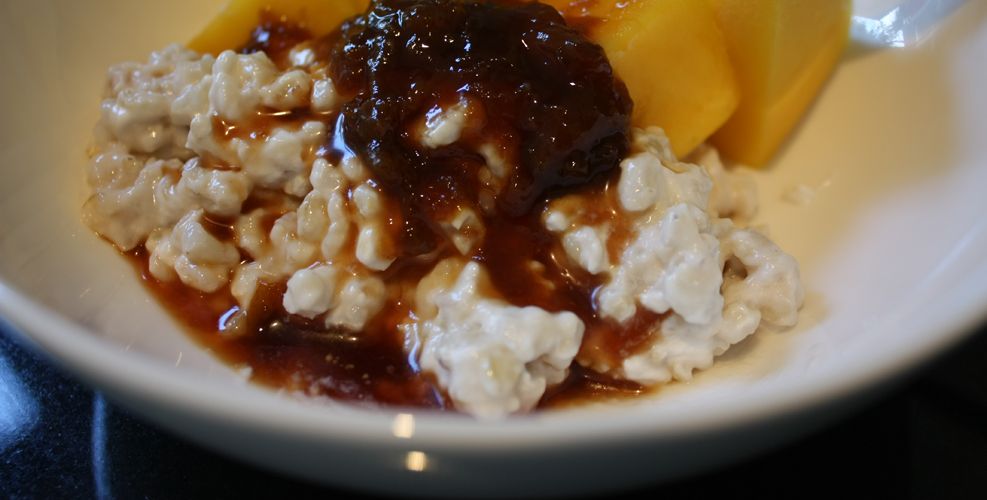 Do you now rice pudding? Surely, if you are British you know it by heart. If you are Danish you know of a slightly different version of it. We Danes eat rice pudding warm, with melted butter on top and a drizzle of cinnamon and sugar. Yes, I told you, a slightly different version of the UK rice pudding. Oh, and we eat is just in December, or whenever it feels like Christmas. Yes, now that I see my own writing, it sounds a bit crazy. Just a tad. The Danish rice pudding is something we have been brought up with; it's the foundation of a Danish Christmas (and something we serve the Christmas gnomes who, during Christmas, lives in the attic of our houses. And we serve them a Christmas beer alongside the pudding. Ok, I will stop confusing you now. God, this is a really weird tradition).
All you need for 2 people…
1/2 cup of short grain brown rice
4 cups of almond milk
A pinch of salt
1 tablespoon of vanilla extract
This is how you do it…
Combine the almond milk and the brown rice in a thick-bottomed pot and bring to a boil. Then lower the heat for a constant simmer so you wont burn the rice or the milk. Boil for an hour or until the almond milk has been absorbed into the rice, creating a nice porridge-y texture. It will take between an hour to an hour and a half. I know it's a long time, but brown rice takes a long time to cook in general. Once done, season with a pinch of salt and the vanilla extract.
You can eat this either cold or hot, and top it of with your favourite fruit compote and/fresh cut fruit.