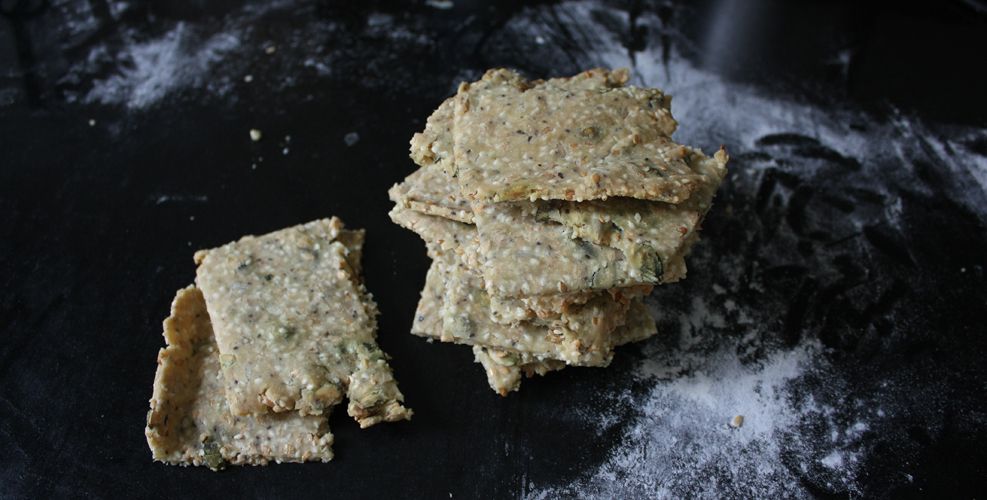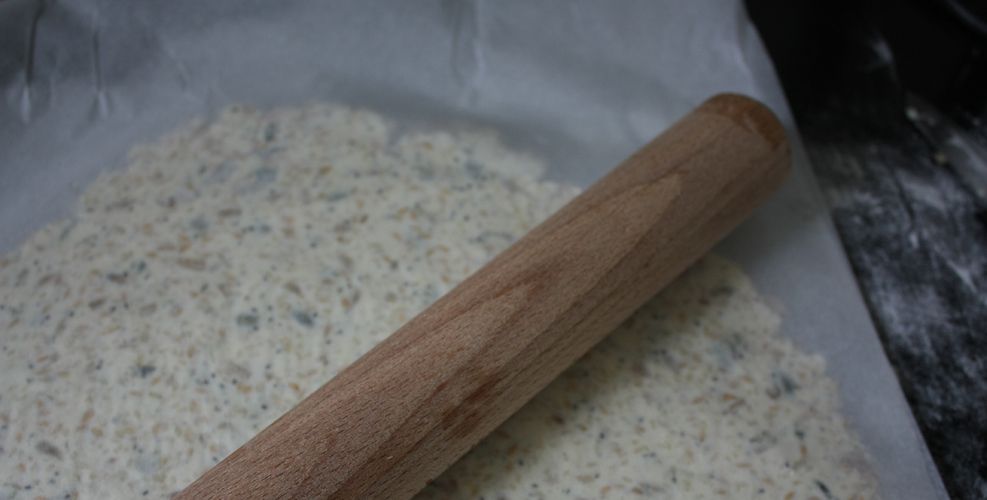 These crackers are amazing. So tasty with the blend of seeds and the toasted sesame oil, and crunchy like I don't know what. Avocado slices is my drug of choice for topping on these crackers, but if you allow dairy products in your everyday diet, goat's milk cheese with slices of peach on top can also be a killer combo. Either way, you will not regret baking these crackers – they are lovely and so easy to whip together. It only took me 30 minutes, including baking time. In other words: No excuses!
For about 30 crackers (depending on your chosen cracker size of course) – You will need…
1/2 cup golden linseeds (or any kind of linseeds)
1/2 cup millet flakes
1/2 cup sunflower seeds
1/2 cup sesame seeds
1/2 cup pumpkin seeds
2 heaping teaspoons chia seeds
2 cups gluten free flour (I always use the "White Self-Raising Flower Blend from Doves Farm)
1 cup of water
1/2 cup olive oil
1/2 cup toasted sesame oil
1 teaspoon baking powder
2 teaspoons salt
The dough should be moist, but not completely soaked and not more than it will enable you to roll it out between two pieces of baking tray papers.
This is how it's done…
Stir together all ingredients and divide into two batches of dough. Roll each batch out between two sheets of baking paper as thin as you can, and cut the corner pieces and patch them to create a real square instead of a circle. This is of course optional, I just like my crackers in squares. Cut them out in your preferred cracker size, before baking them in 15 minutes at 200 degrees Celsius. Be sure to have an eye on them as they soon turn dark.