Last weekend I was working all Saturday, and have been putting a lot of hours at work in general that week. Sunday however, was a total bliss. The work I had going on that day was fulfilling work in my garden. When setting up for the blog post about my collection of succulents, I thought I would show you how I'm planting succulents in pots.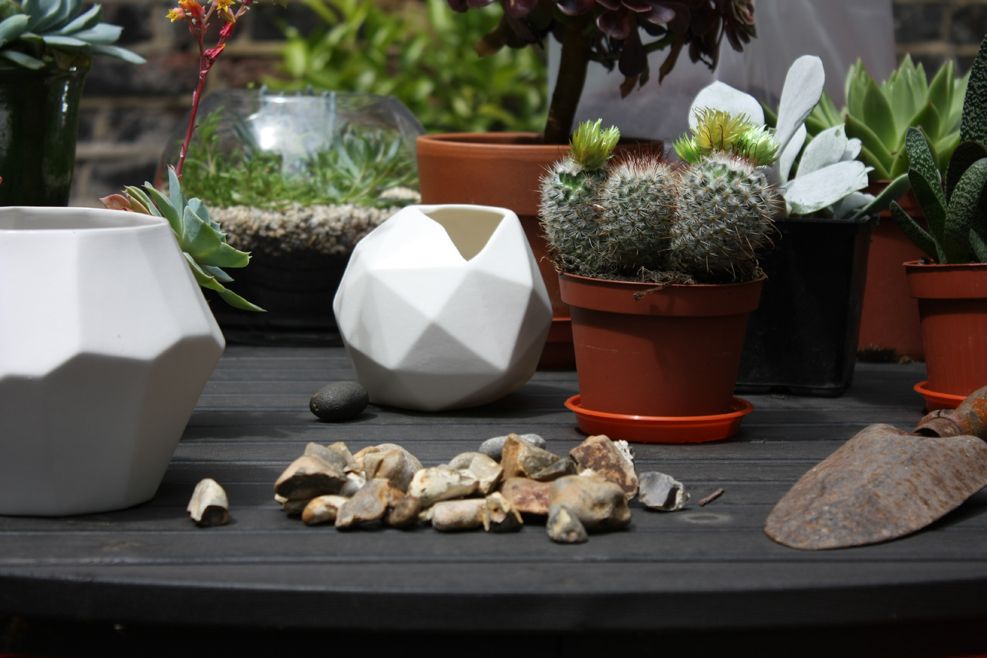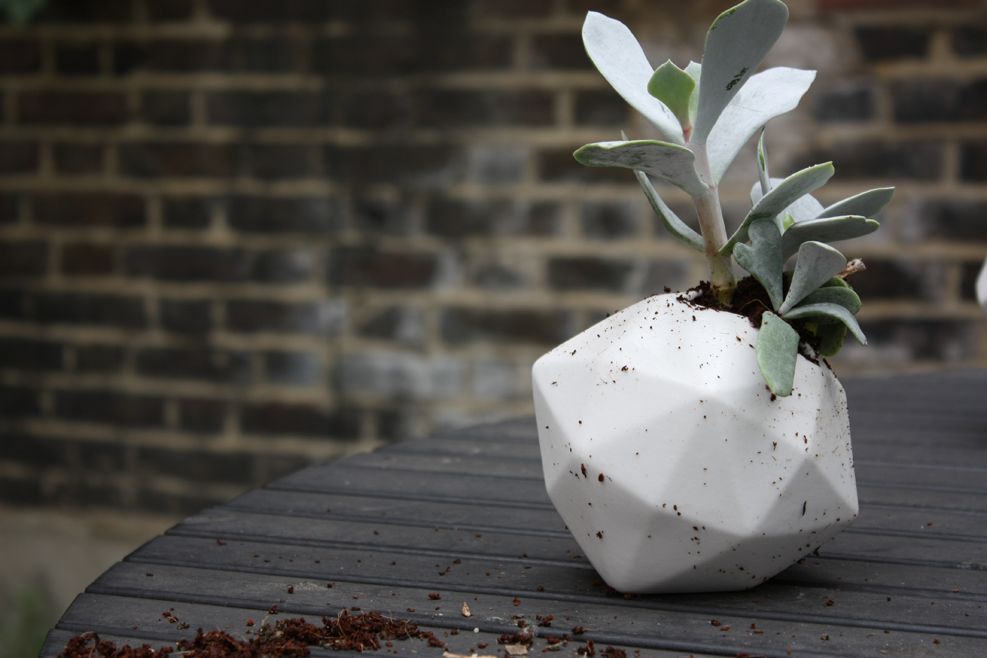 1. Be creative
I think succulents are so interesting to look at. They can be so many shapes and colors, it almost demands a nice pot and a little creativity to support the plant. My point is, be creative with the pot. I found the facetted white pots at a local japanese design shop. They are from Bloomingville. I think they fits the succulents perfectly.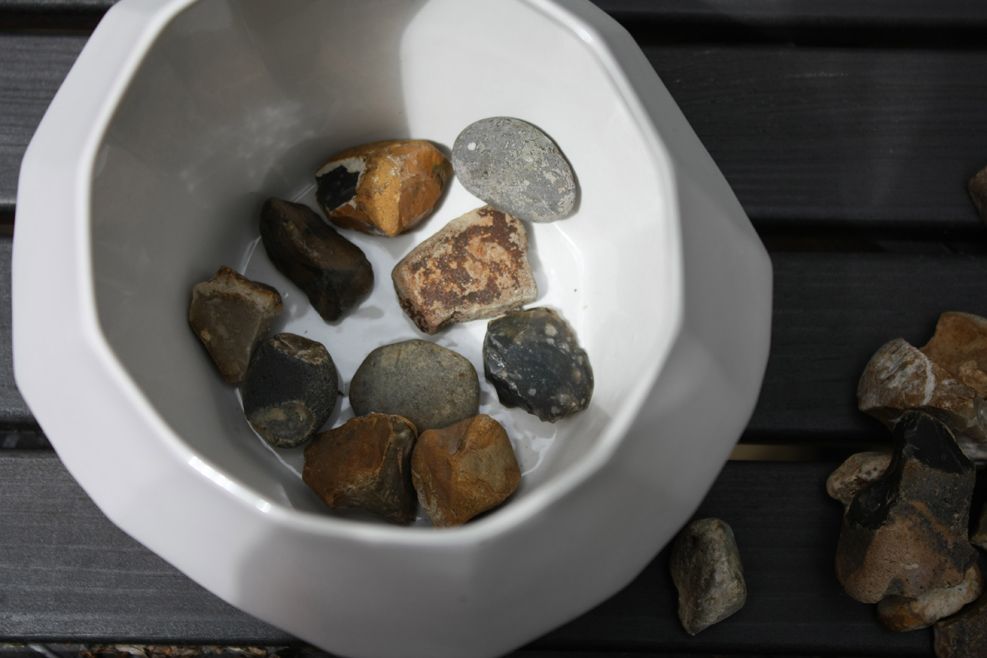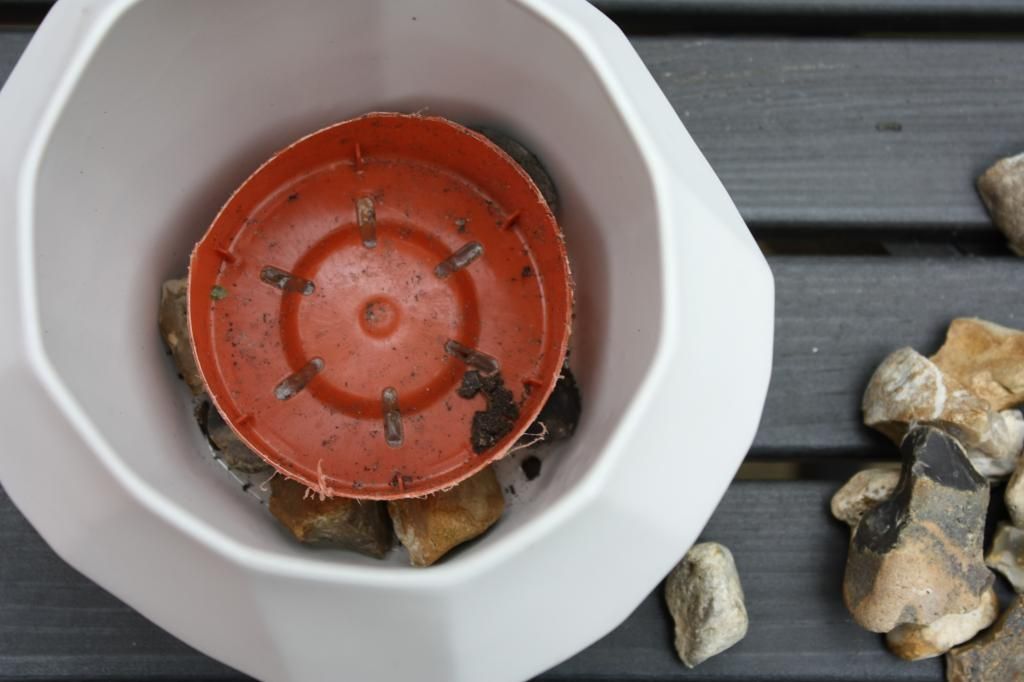 2. Watch the pot
So once you have chosen your pot, you need to make sure it has drainage, so it can transfer the water away from the roots. If your pot does not have a hole in bottom of the pot and a "saucer" then you need to create drainage in the pot. Put some pebbles or potsherds in the bottom before you fill it up with soil. This will create some "air layers" in the bottom so the excess water can evaporate and the risk of rotting roots as well.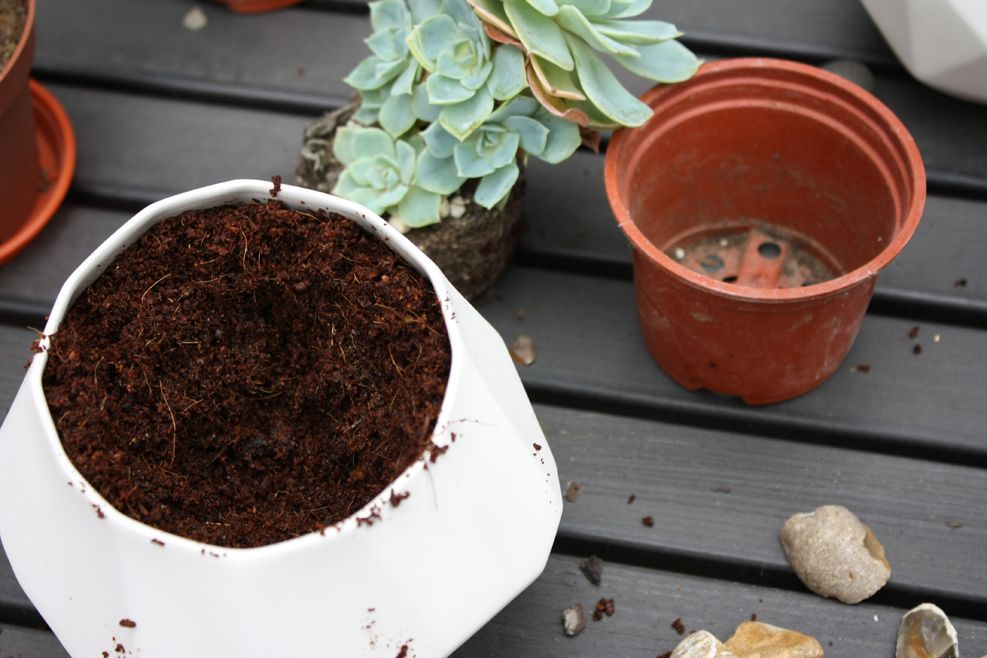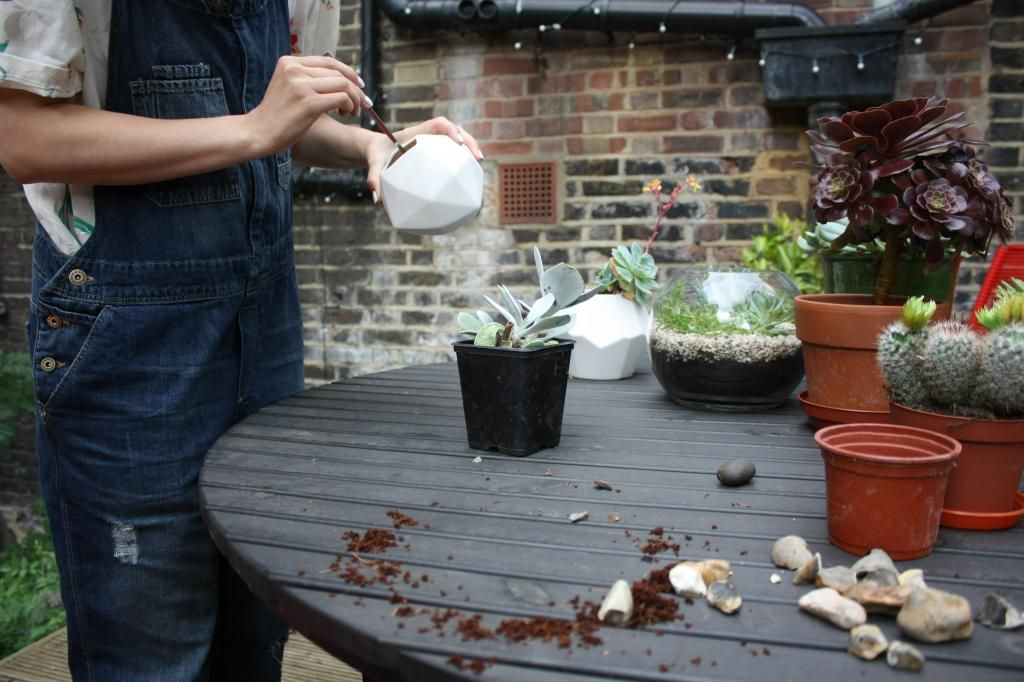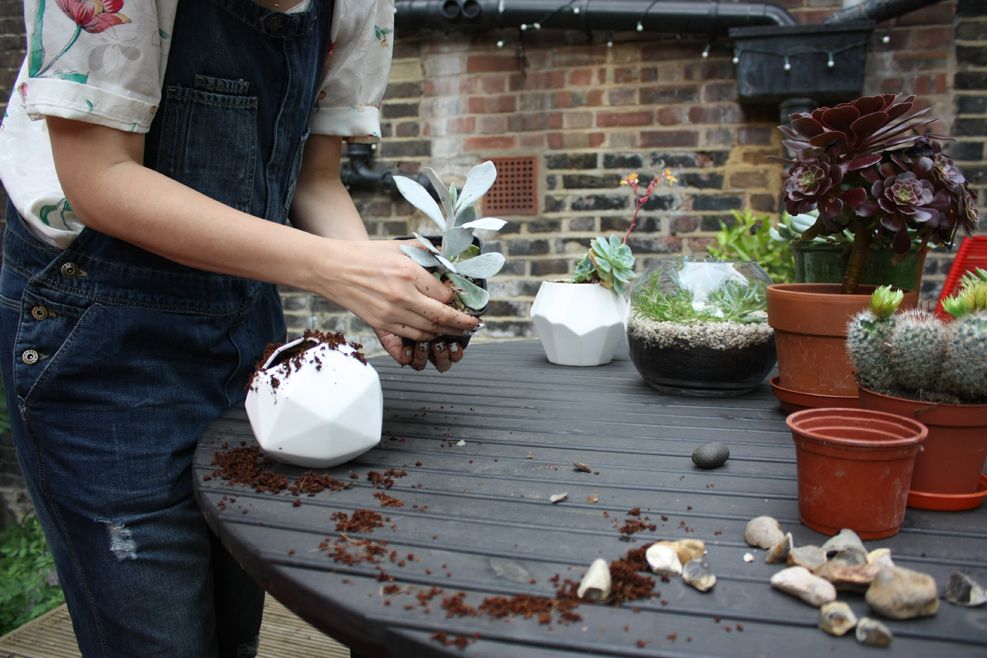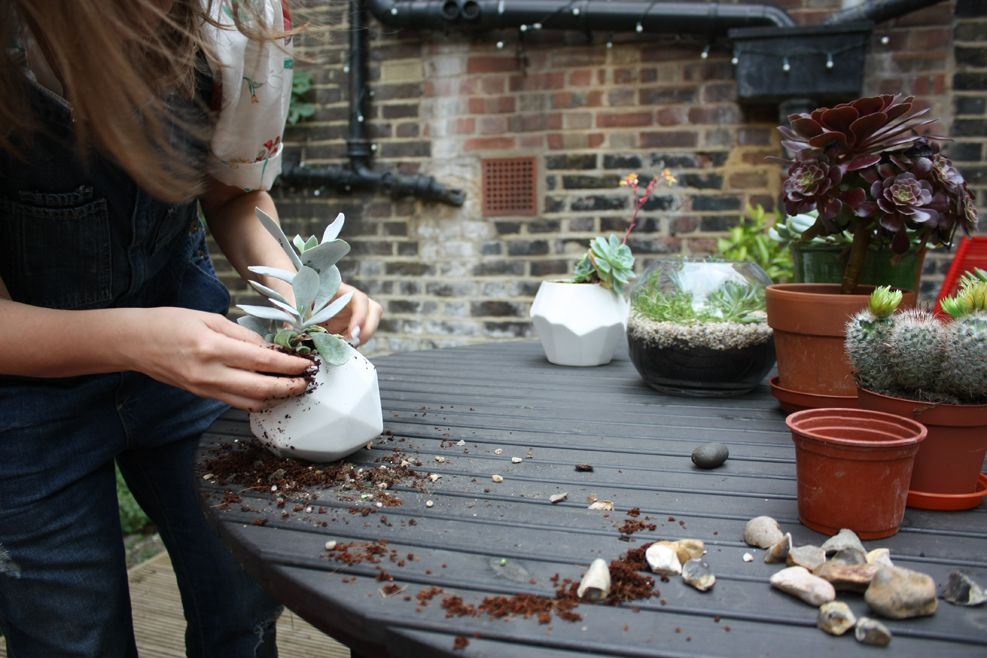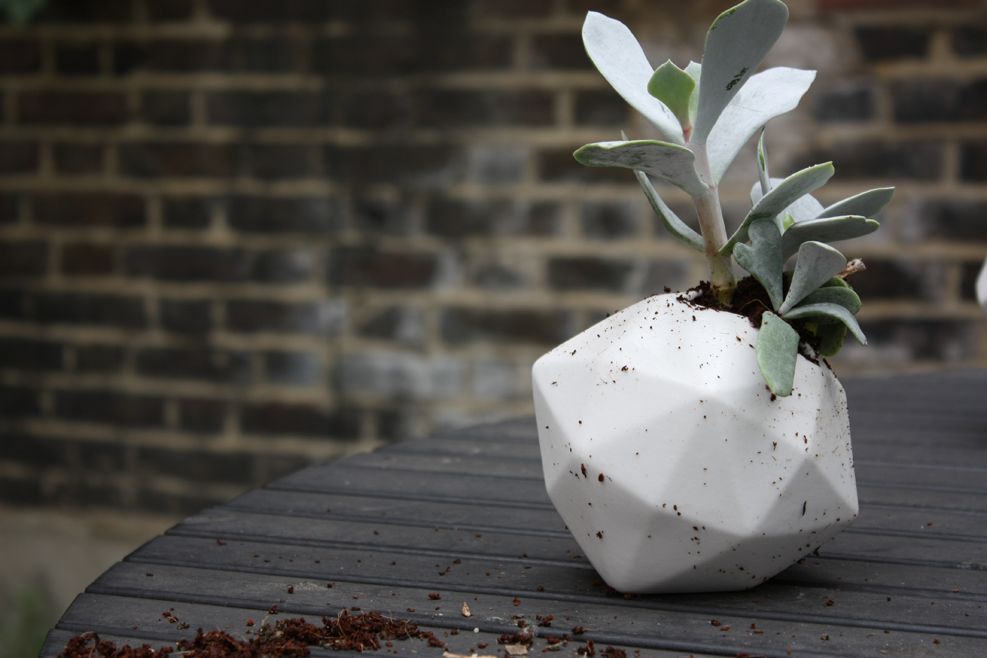 3. Fill it up
With soil. I'm sure that there is succulent specific soil, but I'm using a compost-based soil. So far that works for me and the plants. Remove the excess soil from the succulents roots and plant it neatly into the pot. For an indoor installment make sure it has plenty of lights. Voila!