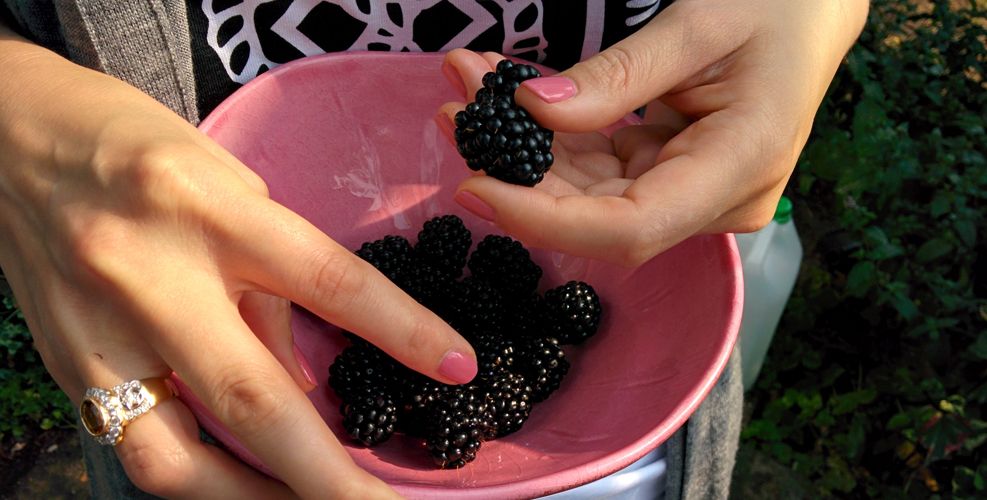 I know. It's been so quite in here for a long time. And you know what? That is because a lot of things have happened. The biggest thing is the engagement to my amazing boyfriend. I never thought I would be the wedding-girl, but I'm totally digging my new status and the fact that in a year's time the knot will be tied to this amazing man. It happened on an impromptu weekend trip to Paris and after that we spent a week and a half back in Denmark in my parents' house. We rented a car and could therefore drive around and look at wedding venues, enjoy the Danish summer and eat tonnes of ice cream and Danish pick 'n mix (Yes, I'm not tirelessly a healthy saint after all…).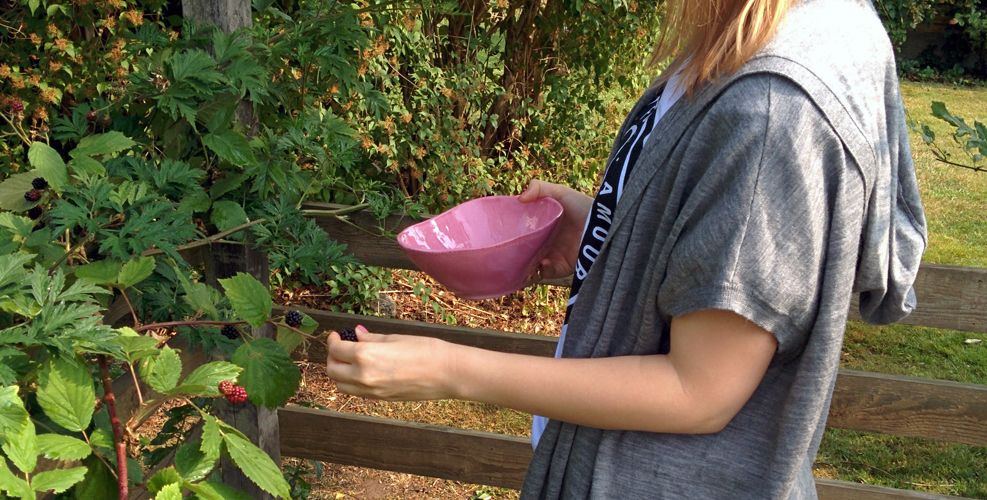 One of the biggest joys about this trip (aside from sharing the good news with family and friends of course) was being able to feed off my parents amazing garden. In the morning I would go out and pick the biggest blackberries I have ever seen. I never thought of myself as a blackberry person, but that is apparently because the blackberries you get in the super markets are so sour! These were just amazing. I have never tasted blackberries so sweet! I saw myself stuffing my mouth with these berries, almost two at the time and simply craving more after each bite. My point is, don't knock off blackberries because you think they are too sour until you try them straight off a blackberry bush.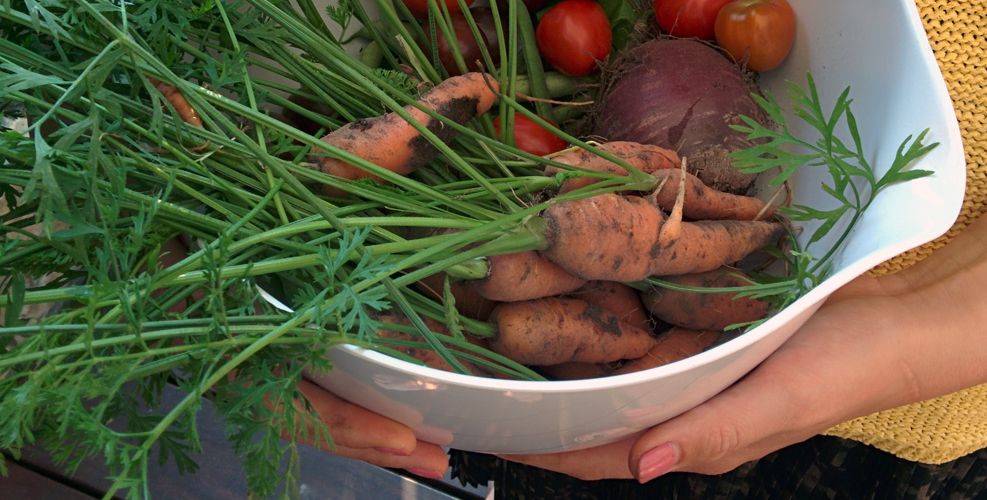 Blackberries were not the only produce that gobsmacked me. My hubby to be and I pulled up beetroots, carrots, and potatoes of the ground and picked buckets full of beans, courgettes, tomatoes, cucumber and salad. It was so easy to make lovely dinners with home-grown food and I was delighted.
Unfortunately, as we didn't have a neighbour watering our produce I came back to withered peas, beans and radishes. So sad, but luckily the salad and spinach had recovered which means that I can still pick lush green handfuls to my lunch salad.
Stay tuned for tomorrow where I will give you a recipe for a hearty Indian Summer Vegetable bowl. August here in London is rather cold and grey with a minimum of sunny spells, so I thought I would make a warm salad with seasonal produce. Remember to check in, it's a really brilliant dish.