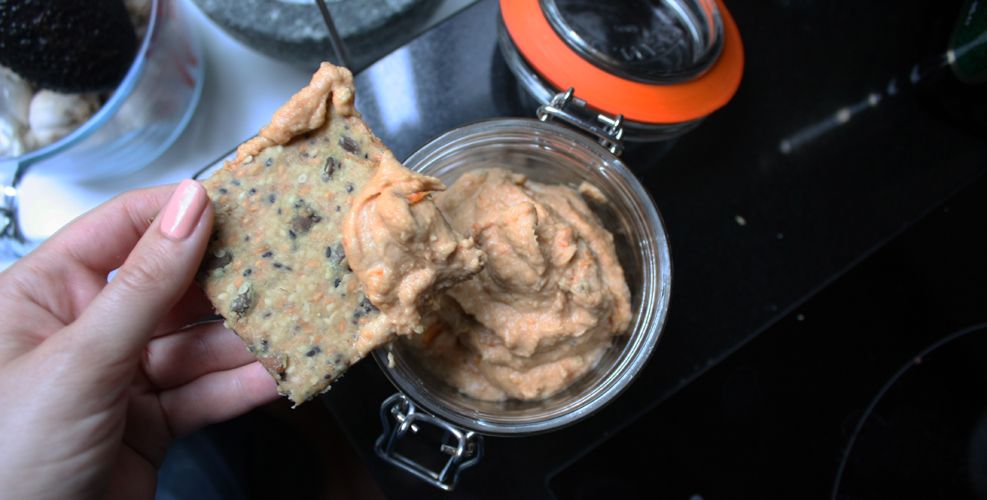 It think I said it before, but it needs repeating. What you can do with cashews is amazing! It's the new dairy! Amazing! Anyways, wanted to try this recipe for so long, and saturday (while curing my hangover with tonnes of healthy food options) I gave it a go. It's really easy and tasty, so no excuses.
All you need for a good size portion of the dip…
1 1/2 cup of raw cashews
1 cup of water
2 teaspoons of nutritional yeast
1/2 teaspoon of salt
1/3 cup of sun-dried tomatoes (you know the kind that just sits there, soaking up in delicious oil
This is how it's done…
First blend the cashews with water, salt and yeast. Finally blend the sun-dried tomatoes, but roughly making sure they don't go all blitzed. Place in the fridge to chill completely before serving on either one of my vegan crackers, with some oven-baked veggies or a nice piece of chicken or salmon.