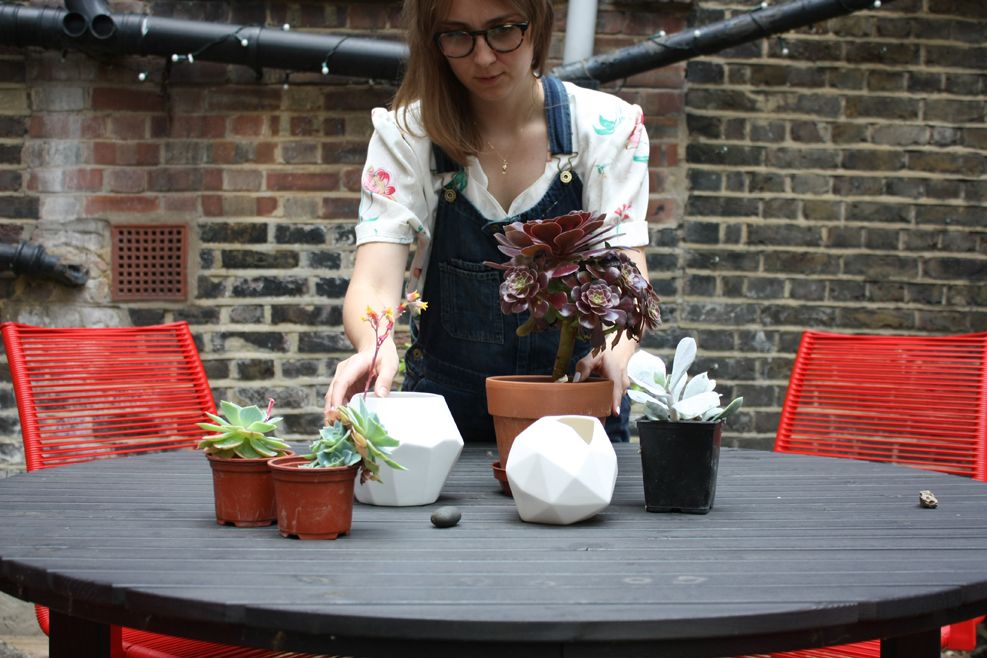 This is my recent obsession: succulents. I love them. Full stop. I have a childhood memory of my mum giving me and my brother succulents in nice pots for our rooms, I think mainly because they are so easy to care for and look after, and need a minimum of water. This way we had the best precondition for managing a real living plant in our teenage rooms. Needless to say, succulents was the last thing I had on my mind, and I surely did not appreciate them. Wow, was I mistaken.
Now, as you can see, I have a small collection of succulents and cacti. I'm not entirely sure of how to care for my cacti, and watering is happening when they look particular dry, so I'm still to learn how to understand that species.
My succulents on the other hand, I have some knowledge about. Succulents storage water in their leaves unlike cacti who stores it in their stem. This is why you can propagate new succulents just by cutting of the leaves of the "mother plant", as they will form roots (and will have water to do so) if treated properly. They need plenty of light, and are happy to be outside during the summer – who doesn't? However, these plants are also suitable for the indoor garden especially if you have a sunny window sill.
I'm still to learn a lot in this area, but are hoping that increasing my collection will result in greater knowledge and experience. If you have any experience in the field, please by all means share your best tips in the comment field below.