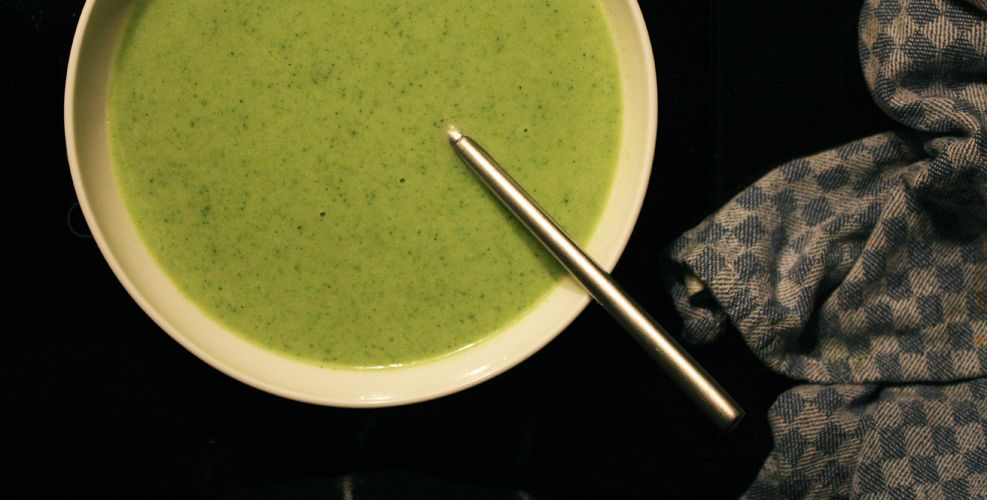 This is so easy it's ridiculous. This is the most tasty broccoli soup I have ever tried. Try not to add more ingredients to this – it's supposed to be easy to make and extremely tasty at the same time.
All you need for 4 people is…
1-2 big broccoli heads, cut into green bouquets
2 cups of almond milk
1 heaping table spoon of coconut oil
Salt to taste
This is how you do it…
Start by boiling the broccoli in water with a little added salt so it's still has it's fresh green color, but is still tender enough to be smashed completely with a blender. About 10 minutes, but be sure to check that it's tender enough. When done, pour the water from the broccoli and blend them with the almond milk, coconut oil and a bit of salt. Once blended taste the soup with additional salt if needed. Done!