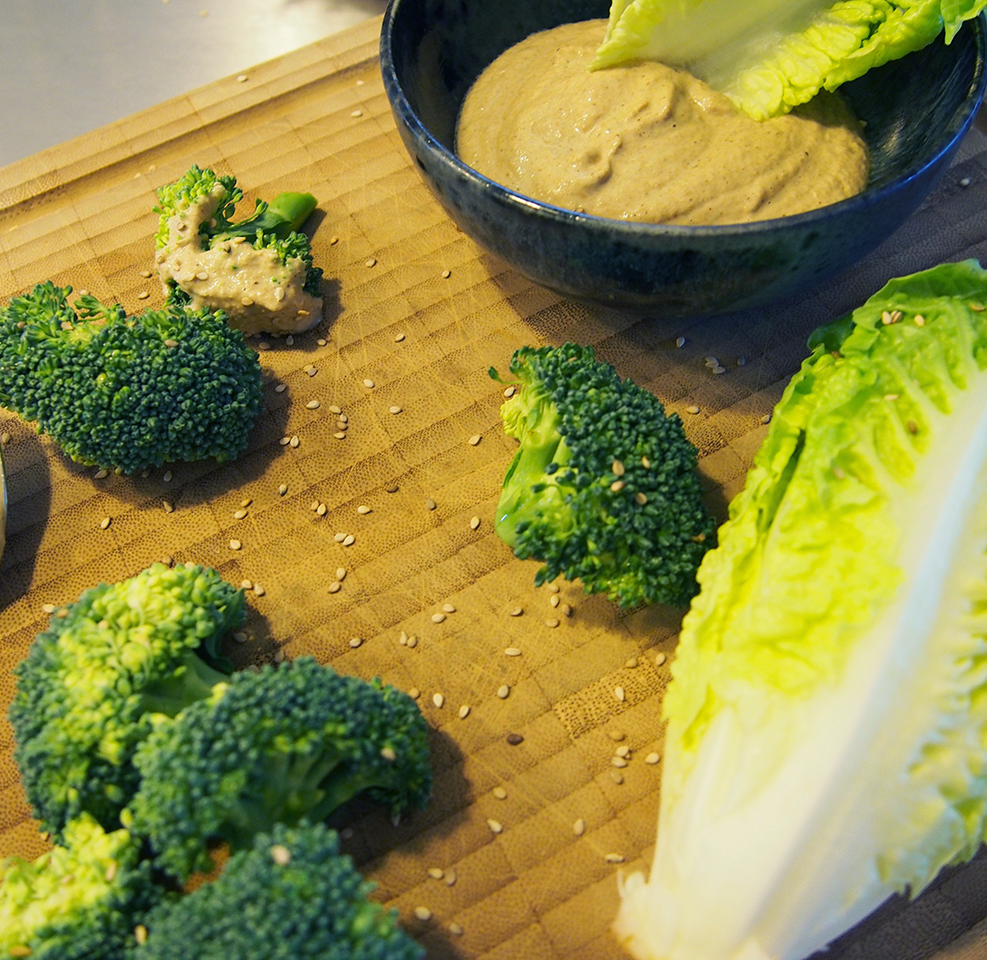 So… Last time we spoke, I had a bun in the oven. Many months have passed and my husband and I are now enjoying being parents (as is evident from my Instagram feed on the right of this site), even though it at times can be challenging. However, waking up in the morning to look over and see what can only be described as the biggest smile in the world is amazing.
Anyways, after three weeks of a rough hell-alike start to motherhood, and 6 months of adjusting to my new title I'm now enjoying cooking food again – whenever the time is right. First up, let me introduce you to the best dip, dressing or sauce in the world: Goma dressing. It's so so easy to make and with readily available ingredients in your local shop as well.
Use it plentiful over veggies, raw, cooked, steamed, you name it. Or just as dressing over a salad or your favourite piece of meat.
This is what you need:
1/2 cup of sesame seeds
2 teaspoons of maple sirup
8 tablespoons of cold water
3 tablespoons of rice vinegar (you will most often find this at the shelf where they keep the thai and sushi ingredients in the store)
2 tablespoons tamari (this is gluten-free soya, if you don't care for gluten-free products feel free to use soya)
3 tablespoons olive oil
This is how you prepare it:
Toast the sesame seeds in a pan until slightly brown – take care not to burn them. Set them aside in a bowl for 15 minutes. Then blend all ingredients together until smooth.