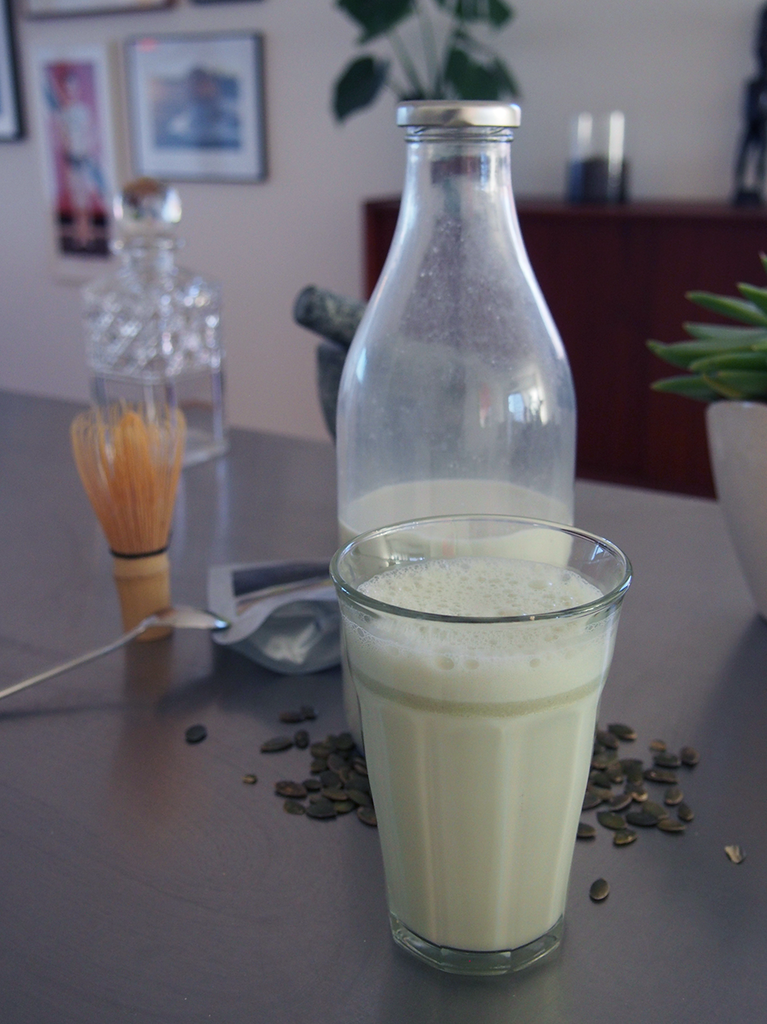 Who does not love matcha lattes?
I'm at the point where I love it. After plenty of matcha lattes consumed at the local EAT by Great Portland Street station when I lived in London had me changed. Now I'm tripping over this version with the pumpkin seed milk from the other day. Make sure to add a sweetener, and you will have a comfort drink with a pick me up ingredient.
2 cups of your choice of dairy-free milk. (I used my pumpkin seed milk from yesterday's recipe – click here to learn more)
2 teaspoons agave syrup (or sweetener of your choice)
1 small teaspoon of matcha powder
1 teaspoon of vanilla essence
Blend all ingredients together and slowly heat, making sure not to let the mixture heat. If you overheat the mixture the seed milk will separate, which looks pretty gross and will be impossible to drink and enjoy.
Serve immediately while warm.